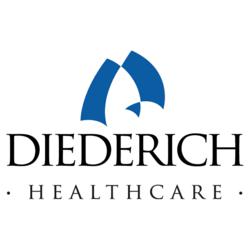 The 2013 infographic is a fresh look at new data and composed in an updated design and flow that will provide a good overview of the statistics.
Carbondale, IL (PRWEB) May 02, 2013
Diederich Healthcare is pleased to announce the next installment of the often referenced and highly informative Medical Malpractice Payout Analysis. The 2013 version, which includes data through the end of 2012 is now available on the Diederich Healthcare web-site at http://www.diederichhealthcare.com/medical-malpractice-insurance/2013-medical-malpractice-payout-analysis/.
Through extensive data analysis of the records that were released by the National Practitioner Data Bank in March of 2013, Diederich Healthcare has compiled many interesting facts and figures dealing with medical malpractice in 2012. To make the data more easily readable and visually appealing, the statistics are presented in the form of an infographic and will serve as a quick and easy reference for medical professionals and the medical malpractice insurance community.
The 2013 infographic is a fresh look at new data and composed in an updated design and flow that will provide a good overview of the statistics. Among some of the new elements included in the 2013 Medical Malpractice Payout Analysis are the number of judgments versus settlements, a breakdown of allegations, and a more in depth look at patient demographics. In addition, due to popular demand, per capita information by state is now included in the form of 2 Top 10 lists.
The National Practitioner Data Bank records that were analyzed were released in March of 2013. As the governing entity that keeps records of all negative actions that have been brought against any medical worker, their goal is to improve healthcare and service for both the provider and patient, as well as reduce fraud and abuse of the medical system. More information about the NPDB can be found at http://www.npdb-hipdb.hrsa.gov.
The new NPDB Public Use Data File is comprised and generated from data of over 150 different types of medical licenses which include Doctors, Therapists, Counselors, Residents, Pharmacists, Nurses, and support staff to name a few. The data is collected on all cases that result in actions against the medical worker that lead to a judgments or settlements from cases. They range in severity from minor temporary injury all the way up to the unfortunate event of death.
Diederich Healthcare provides comprehensive medical malpractice insurance and consulting services to over 13,000 healthcare providers throughout the United States. Through Diederich's seven (7) U.S. regional offices and multiple sales and service centers the company strives to provide superior client services. As a leader in the industry for over 40 years, our goal is to deliver cost-effective quality medical malpractice insurance to our physician clients.