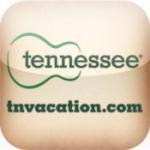 This app features additional rich media and content not found in the printed guide.
Nashville, TN (PRWEB) May 03, 2013
The Tennessee Department of Tourist Development's 2013 Tennessee Official Vacation Guide, packed with all of the travel features, tools and information a traveler needs to start planning their next trip, can now be downloaded as a free iPad app through iTunes.
This app features additional rich media and content not found in the printed guide. When learning about Tennessee's rich music heritage, users can simply tap to see videos of the artists and performances they are reading about. A dynamic photo slideshow highlighting historic sites throughout the state can be found in the Civil War section. When the guide mentions the great restaurants and chefs one can enjoy in Tennessee, users can tap to call up one of their special recipes. And as users scan through maps and listings, additional themed and regional itineraries, videos and more offer even more vacation inspiration.
New this year on the cover of the printed guide and on the Tennessee Official Vacation Guide app is an opportunity for users to watch a behind-the-scenes video of the Vacation Guide photo shoot featuring a "Tennessee Family."
The guide also offers an award-winning 16-page photo essay showcasing the state's travel opportunities, which is then followed by a selection of engaging features written by Tennessee travel writers, information on annual events and festivals, regional travel profiles, best bets, attraction and lodging listings, and so much more.
Also, new this year are sections highlighting the state's seasonal vacation contests and a roundup of the many ways consumers can stay connected with Tennessee throughout the year.
Download the Tennessee Official Vacation Guide travel app and start planning a getaway today.
To find your next vacation sweet spot or to request a printed guide, explore tnvacation.com and join other Tennessee travelers following us on Facebook, Twitter, Pinterest, Instagram and YouTube.
# # #