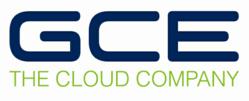 Reston, VA (PRWEB) May 03, 2013
GCE, a leading cloud-based financial accounting services provider, will demonstrate its Financial Accounting Service at the 2013 Financial Executives International (FEI) Summit Leadership Conference, which will be held May 4-6, 2013 at Caesar's Palace in Las Vegas, Nevada.
For more than 80 years, FEI has been a forum for senior-level financial executives to connect and a venue that provides next-level leadership development and learning opportunities. FEI's two-day event is comprised of content-rich sessions that focus on overcoming financial challenges, networking opportunities, and an exhibit hall to source new technologies.
Attendees who visit the GCE Booth (#504) will learn how the GCE Financial Accounting Service gives financial executives the ability to:

Search, analyze, and visualize data in real-time to get actionable information for making better business decisions
Be proactive with analytics and business intelligence that lets you identify predictive trends
Perform ROI analyses across business processes to ensure financial accuracy and efficiency
Extract historical trends and analyses to provide insight to influence strategic decisions
Empower others within the organization to understand their budget and spending to become more efficient
Booth visitors will also have the opportunity to enter to win an iPad Mini. For additional information on GCE and its Cloud Accounting Service, visit http://www.gcecloud.com.
About GCE
GCE is a leading cloud-based software services provider offering financial and accounting applications to Federal government agencies and commercial enterprises. Headquartered in Reston, Virginia, GCE is committed to delivering innovative, high quality technology solutions and world-class service to our customers. GCE transforms organizations with the latest cost-effective business process solutions that will increase your agility and competitive edge, allowing your organization the freedom to fully focus on your core mission. To find out more, visit http://www.GCEcloud.com.