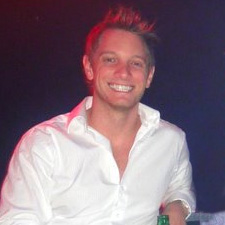 Las Vegas, NV (PRWEB) May 04, 2013
Men's self-help and dating guru, Christian Hudson of The Social Man, recently released a comprehensive course titled "The Girlfriend Activation System," which is polarizing the men's dating advice industry. The course claims to leverage women's latent sexual fantasies that are found in "Literotica."
Hudson's company The Social Man has been publishing various online courses for men on topics ranging from building confidence to texting women. Hudson has appeared on CNN to discuss The Social Man and is considered an authority amongst the "gurus" of the men's dating advice industry.
"The Girlfriend Activation System" is The Social Man's answer to the thousands of frustrated guys who struggle to better understand female psychology. The course details what turns women on, and then explains exactly how to use that knowledge to excite and attract women.
Hudson freely admits that none of this came easy to him. In a recent webinar for "The Girlfriend Activation System" Hudson makes a damaging admission about his past. To hear Hudson's tale of woe, click here to view the webinar.
Hudson seems to have "cracked the code" of the female psyche, as the thousands of men he's helped have testified. By using the ideas Hudson puts forth on how the female mind works, and how women respond to language used in Literotica, many men have said Hudson's course is the reason they're with their current girlfriend.
Whether Hudson's theory on Literotica are well-founded or simply pseudo-science may be questionable; yet, most guys cite his "Girlfriend Activation System" as extremely helpful in landing them attractive women. If you're a guy who's looking for a girlfriend then Christian Hudson and The Social Man may be able to help you.
Click HERE to learn more about "The Girlfriend Activation System"