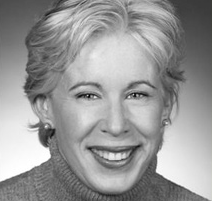 San Francisco, California (PRWEB) May 03, 2013
"What attracted me to the firm is their unique approach to business and organizational consulting," says McBryde. "The firm looks at talent and organizational issues through the lens of business strategy. They don't provide off the shelf programmed solutions. Rather, they probe to understand a company's needs and tailor solutions to address those needs." "This partnership approach between the firm and its clients is unique and consistent with my own approach to my professional endeavors."
McBryde brings more than 25 years of varied experience in senior level executive search, CEO and C-level executive coaching, candidate assessment and senior executive succession planning. She has a passion in helping organizations increase their impact and has served as a trusted advisor to many organizations throughout her career.
Marnie's particular forte in the executive search world has involved recruiting board directors and C-level executives across a broad category of sectors that include branded consumer products, retail and luxury goods, media and entertainment, consumer financial services and not-for-profit organizations. Her search experience includes partnerships at Spencer Stuart and Korn Ferry and a stint running her own firm. She has had significant experience managing large scale global relationships with blue ribbon clients such as American Express, Citibank, Bank of America, Donna Karan, Ralph Lauren, and Marsh McLennan.
"We are very excited to have Marnie joining our firm," says Jim Wiggett, CEO of JHG. "Her experience in creating business results and in understanding the strategic implications of senior executive talent compliments the work our firm does in these arenas. Marnie's strategic mind and practical style will add value to our client work immediately."
Jackson Hole Group, LLC (JHG) is an executive-level consultancy firm that counsels CEOs, Boards and C-suite executives on the most important organizational and people challenges they face. JHG is known for providing advising services to executive teams, its work in business-driven organizational transitions, and its focus on strategic leadership. Founded in 2002, the firm has primary offices in San Francisco, San Jose and New York City. It employs a nationwide consulting group of nearly 40 senior-level consultants. JHG can be reached at (415) 546-2202 or http://www.jacksonholegroup.com.