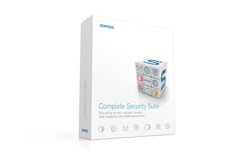 Protecting the User rather than just the Endpoint
Toronto, Ontario (PRWEB) May 15, 2013
Symtrex is pleased to announce the addition of Sophos EndUser Protection to our product offerings. With this product, an organization can choose a level of security that matches their requirements for DLP, APT's, BYOD and other corporate security policies and procedures.
With multiple EndUser Security suites to choose from, an organization can tailor a custom solution from malware protection and application control, through to a complete security suite, which includes malware protection, data loss prevention, patch assessment, encryption and mobile control management.
The Endpoints will support Windows, Linux, Mac, Unix and VMware guest platforms, as well mobile security for iPhone, iPad, Android, Blackberry and Windows Smart Phones. As the product is licensed per user, there is no need to make a full count of all the devices but rather only the number of users, thereby making it easier to ensure all of your endpoints are secured, even when off site.
The EndUser Security Suite assists those organizations who have to either meet a compliance requirement or to ensure that they are compliant with their own internal corporate security policies through its data loss prevention, which will ensure that proprietary information or files that contain credit card numbers, health records, any corporate sensitive data etc, cannot be transferred to thumb drives, USB's or emailed outside of the organization. As well as patch assessment to provide a report on devices which do not have the latest patch or security updates.
About Symtrex Inc.
Symtrex is a private IT security services organization; having been in business since 1988, we provide full network and security services for clients with solutions that range from IT security compliance to network security software and compliance reporting. Contact us at 866-431-8972 or visit the website at http://www.symtrex.com.
About Sophos
Sophos is focused on delivering the best IT security and data protection for businesses. We produced our first encryption and antivirus products back in the 1980s. And today our products protect over 100,000 businesses and 100 million users, in more than 150 countries. We understand what it takes to keep your business secure—that's why we're recognized by analysts and customers alike as leaders in what we do.