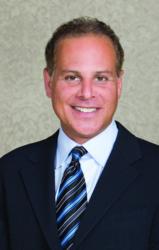 New York, NY (PRWEB) May 02, 2013
A new noninvasive procedure to relieve the moisture and odors caused by underarm sweat is now available in the New York metropolitan area from Dr. Stephen T. Greenberg. The new revolutionary procedure is called 'MiraDry.'
"The MiraDry technique is done in the office noninvasively and delivers precisely controlled energy to the underarm region, completely eliminating the sweat glands," says Greenberg. "The procedure lasts about an hour and immediately results in a dramatic and lasting reduction of underarm sweat."
There is minimal to no downtime following the procedure and patients should be able to return to normal activities or work immediately and can typically resume exercise within a few days.
For further information, demonstrations or to arrange an interview with Dr. Stephen T. Greenberg, please call 917-476-1099.
Stephen T. Greenberg, MD is a nationally recognized cosmetic plastic surgeon based in New York. Dr. Greenberg is well known for his expertise in the field, and is frequently interviewed on the latest cosmetic surgery techniques.
Dr. Greenberg is the author of "A Little Nip, A Little Tuck" and is often a featured speaker at women's groups, spas, and health and skin care institutes and regularly appears on many local and national television and radio shows. He is also the creator of the Cosmetic Surgeon in a Jar skin care line. In addition, Dr. Greenberg hosts his own weekly radio talk show; the only regularly scheduled cosmetic surgery show in the country, on a number of New York area stations. Cosmetic surgeon Dr. Stephen T. Greenberg has offices in Manhattan, Woodbury and Southampton, NY.