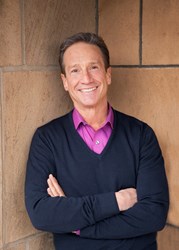 With National Celiac Awareness Month motivate yourself by implementing a new diet; eat wiser and healthier with an all natural plan. Make food your medicine.
Los Angeles, CA (PRWEB) May 03, 2013
May is National Celiac Awareness Month, dedicated to individuals with celiac disease, a digestive condition heightened by the consumption and inability to digest gluten. Dr. Bob, The Drugless Doctor, spotlights this month by focusing on an all-natural gluten free diet.
"With the alarmingly increasing rate of GMOs implemented on grain seeds, the growth of celiac disease is consistent with detrimental food advancements. Celiac disease is now considered a common genetic disorder, the only treatment being a gluten-free diet. I've single-handedly witnessed severe health implications derived from patients consuming and applying gluten to and on their bodies. It's a growing epidemic as both short and long-term health problems are the consequences of mass-produced gluten," said Dr. Bob, The Drugless Doctor. "With National Celiac Awareness Month motivate yourself by implementing a new diet, eat wiser and healthier with an all natural plan. Make food your medicine."
Dr. Bob's Wrist Test – Alzheimer's is notably linked to the amount of gluten consumed, heart inflammation, joint pain and other severe health implications.[1] Dr. Bob's Wrist Test takes less than thirty seconds and measures retention and inflammation in the body. Gently squeeze the wrist with just the thumb and middle finger. If the individual neglects to feel any bone he or she is inflamed. Gluten and chemicals found in grains cause inflammation.
Dr. Bob's Everyday SWAP Bag – Ensure smart snacking with a gluten free SWAP bag (Start With a Protein) eaten daily by Dr. Bob. Every morning he comprises a bag with half of a red apple, medium carrot, two radishes, single stock of celery, cucumber, cherry tomatoes and quarter of red bell pepper. The mixture of protein and other nourishments is a triumphant method to not only get nutrients but to revive the body of toxins from poor food choices.
The Truth Behind "Gluten Free" Labeling – Brands might pronounce and label certain products as "Gluten Free" but never neglect the listed ingredients. Popular products have listed artificial flavor, soybean oil, high fructose corn syrup, caramel coloring and propylene glycol, just to name a few, as "gluten free." Certain products might be marked and approved as gluten free but unnatural ingredients and chemicals are very common.
Traces of Gluten are Found Everywhere – Many are blinded by gluten being sourced and channeled in food but traces of the protein are also found in beauty products. Women alone apply over hundreds of chemicals on a daily basis without the slightest notion behind each cap or lid. Hot showers will also open pores, giving direct access to lymph pathways.
Cross Reactivity- Individuals who are allergic to gluten have an increased risk of sensitivity towards substances either genetically, structurally or by the immune system associating certain foods as gluten. The number one cross-reactive food is milk followed by coffee, oats corn, and sesame. Focus on non-starchy vegetables for three-months, give bodies the chance to heal before consuming products negatively affecting the body and mental state.
These informational and educational tips are to better guide individuals towards the healthy, all natural and drugless way of life. In respect to National Celiac Awareness month, Dr. Bob Drugless Doctor's expertise and extensive experience is dedicated to the gluten-free diet.
_______________________
[1] Cognitive Impairment and Celiac Disease. Arch Neurol. 2006;63(10):1440-1446. doi:10.1001/archneur.63.10.1440.
ABOUT DR. BOB
Dr. Robert DeMaria better known as Dr. Bob, "The Drugless Doctor" is a globally renowned Natural Health Doctor who has dedicated his techniques to optimize the longevity and health of his patients. After witnessing the severity of conditions stemming from societal deficiencies, he has implemented an unprecedented mission to restore lives in a drugless manner, defended by research and real-life experience. Dr. Bob has authored seven books including the bestseller, "Dr. Bob's Drugless Guide to Balancing Female Hormones," developed a background teaching at a post-graduate level, and appeared on multiple international and national media programs such as ABC Family, TBN and WFAN NYC.