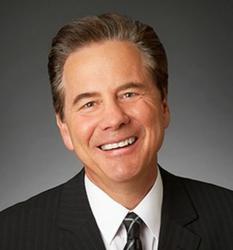 Sacramento, CA (PRWEB) May 09, 2013
A former sales representative for a major robotic surgical device manufacturer has testified* in court that his salary was largely dependent on the success of the device, this according to an April 30th Bloomberg report entitled, "Intuitive Salesman Says Robotic Surgeries Drove Salaries." The rep reportedly told a jury that two-thirds of his salary was based on how many robotic surgeries were performed in his geographic region.
Damon Daniels testified before a state court jury in Port Orchard, Washington, where he reportedly revealed—among other things—that he received large bonuses for selling additional units to hospitals. As Bloomberg points out, the device manufacturer is accused of aggressively marketing its robotic surgical systems.
The plaintiff in the case, Josette Taylor, is suing on behalf of her husband, Fred Taylor, who--according to the complaint--allegedly experienced complications resulting from a prostate removal guided by a robotic surgical device. According to Bloomberg, Fred Taylor died of heart disease in 2012, at the age of 71. His wife accuses the surgery manufacturer of simplifying the robotic device training in order to sell more units.
Sacramento personal injury lawyer Jeff Nadrich has been following the case closely, and recently weighed in. According to Nadrich, "We don't know yet how this will play out, and we don't know how the surgery may have impacted Mr. Taylor's life. But this does raise a very important subject. We're seeing a growing trend among drug and device manufacturers in general, which emphasizes marketing and sales over patient safety, and that is contributing to a record number of lawsuits filed nationwide."
Nadrich further argues that the issue is far from over, and we may see many more lawsuits like this one in the future. "Anyone who has undergone a robotic surgical procedure and suffered side effects as a result should immediately speak with a personal injury attorney. A qualified attorney can help you determine if you have a case."
About Nadrich & Cohen: Jeffrey Nadrich is a Sacramento personal injury lawyer with Nadrich & Cohen, a California based law firm with offices in 18 locations across California. The firm has offices in Arcadia, Bakersfield, Fresno, Irvine, Long Beach, Modesto, Oakland, Oxnard, Palm Springs, Redding, Riverside, Sacramento, San Bernardino, San Diego, San Francisco, San Jose, Santa Rosa, and Tracy. Nadrich & Cohen handles all types of wrongful death and serious injury accident cases, including auto, truck, bus, motorcycle, and bicycle accidents, pedestrian collisions, boating accidents, dog bites, defective product cases and nursing home abuse. Victims are encouraged to call 1-800-718-4658 for a free consultation with a Nadrich & Cohen attorney.

The case is Estate of Fred E. Taylor v. Intuitive Surgical Inc., 09-2-03136-5, Superior Court, State of Washington, Kitsap County (Port Orchard).