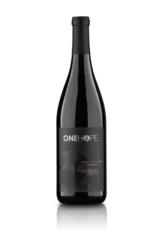 We are grateful for ONEHOPE's generous contribution that will allow us to continue our work helping animals across the country
Los Angeles, California (PRWEB) May 07, 2013
One of the most recognized socially conscious brands, ONEHOPE Wine, is expanding its wine collection to include Pinot Noir. The highly anticipated Pinot for Paws wine will support the mission and national programs of the ASPCA® (The American Society for the Prevention of Cruelty to Animals®). Each year, approximately 5 million to 7 million homeless pets enter animal shelters nationwide. This important issue is one of the main reasons why ONEHOPE is supporting the ASPCA and donating half of the profits from the sale of each bottle of Pinot for Paws to help animals in need across the country.
"Many of ONEHOPE's supporters and employees are huge animal lovers, so it made perfect sense for us to support the wonderful work of the ASPCA through our Pinot for Paws," said Melissa Levick, executive director of the ONEHOPE Foundation.
"We are grateful for ONEHOPE's generous contribution that will allow us to continue our work helping animals across the country," added Elysia Howard, vice president of marketing and licensing for the ASPCA.
ONEHOPE's Pinot Noir is available online at http://www.onehopewine.com and at select retailers nationwide starting in June 2013. Rob Mondavi, Jr. hand-crafted the Pinot Noir from select vineyards throughout Napa, Sonoma and the Central Coast of California. ONEHOPE'S 2011 Pinot Noir showcases the delicacy of the grape by allowing an extended ripening period on the vine. This ensures a mellow approach and an intriguing underlying intensity of strawberry and date flavors. Aging in American Oak rounds out the mouthfeel by introducing tannin structure and a spiced yet lush finish.
About ONEHOPE
ONEHOPE is a social enterprise that integrates causes and impact into every business it touches. ONEHOPE has expanded their business and foundation due to the success with their cornerstone product ONEHOPE Wine, of which half of the profits go to a different cause for each varietal of wine sold. Since launching into the wine industry 5 years ago, ONEHOPE has developed additional products, brands and experiences including - Hope at Home, ONEHOPE Weddings, and ONEHOPE Coffee. ONEHOPE is headquartered in Southern California and has formed partnerships with notable nonprofits that support many distinct causes. Some of the causes and organizations include breast cancer prevention and treatment (National Breast Cancer Foundation), pediatric AIDS prevention and treatment (Keep A Child Alive), Autism research and treatment (ACT Today!), US forest preservation and protection (American Forests), and ending childhood hunger (Share Our Strength). ONEHOPE not only produces its own cause-centric products and services but is also the creator and leading provider of consulting services for companies small to large on Cause-Centric Commerce. For more information, please visit http://www.onehopewine.com and @ONEHOPEWine.
About the ASPCA®
Founded in 1866, the ASPCA® (The American Society for the Prevention of Cruelty to Animals®) is the first animal welfare organization in North America and serves as the nation's leading voice for animals. More than two million supporters strong, the ASPCA's mission is to provide effective means for the prevention of cruelty to animals throughout the United States. As a 501(c)(3) not-for-profit corporation, the ASPCA is a national leader in the areas of anti-cruelty, community outreach and animal health services. For more information, please visit http://www.ASPCA.org, and be sure to follow the ASPCA on Facebook, Twitter, and Pinterest.