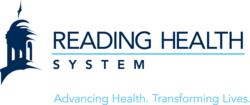 Our evolution better reflects the depth and breadth of our capabilities and expertise.
Morristown, NJ (PRWEB) May 08, 2013
Trajectory's campaign to announce the evolution of The Reading Hospital to Reading Health System is featured in the latest edition of MHT Magazine.
Flowing from the organization's new brand tagline of Advancing Health. Transforming Lives, the "Brand Champions" campaign features internal team members as the genuine voice of the health system – ultimately demonstrating the commitment to advancing the health and wellness of the organization's served communities.
The multi-media campaign (also a recent Aster Award GOLD winner) includes television, print advertising, out-of-home (billboard and mall), online rich media, cinema advertising, and radio sponsorships – using a call-to-action and QR codes that drove audiences to a custom mobile responsive microsite developed exclusively for the re-branding.
Ann Valuch, Director of Marketing at Reading Health System, states, "Our evolution better reflects the depth and breadth of our capabilities and expertise. Our new tag line, 'Advancing Health. Transforming Lives.' emphasizes our commitment to improving the lives of the patients we serve. This campaign highlighted team members who already live this promise and helped communicate our new brand name to our organization and the communities we serve."
Adds Randi Brody, Trajectory Partner, "we're so proud of the work we've developed with the team at Reading Health System on this important strategic initiative to help them better represent their collective vision in the changing world of healthcare."
About Trajectory
Trajectory is a NJ-based, nationally focused branding + marketing agency creating new energy for customers, brands and businesses. It does this by working with clients strategically and creatively to help them see and think in new ways, perform better and ignite new growth. All Trajectory clients benefit from the firm's focus of working across sectors where they have strong experience and proven results: Healthcare, Health & Beauty and Leisure & Lifestyle. Representative clients include Arnold Palmer Enterprises, EMA, Kate Spade New York, Orlando Health, Pacific World's SensatioNail, Palomar (PaloVia Skin Renewing Laser), Reading Health System and Renal Ventures Management, LLC. Learn more about Trajectory by contacting Eric Brody, President at 973-292-1400x201 or email him at eb(at)trajectory4brands.com.
About Reading Health System
Reading Health System is a not-for-profit regional health system serving Berks County, PA and the surrounding communities. The system consists of Reading Hospital, Reading Health Rehabilitation Hospital, Reading Health Physician Network, Reading Health QuickCare, and The Reading Hospital SurgiCenter at Spring Ridge. Reading Health System is Berks County's largest employer with over 7,300 team members and 1,000 physicians and providers across 63 locations. All are committed to fulfilling our promise to advance the health and wellness of the communities we serve. Reading Health System works to maintain clinical excellence and lower-than-average patient costs through 32,000 yearly admissions, over 3.7 million outpatient services, and nearly 34,000 surgical procedures. For more information, visit http://www.readinghealth.org/