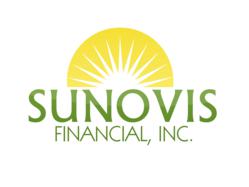 Optimism has been sorely lacking in the small business sector during the recovery.
San Francisco, CA (PRWEB) May 06, 2013
Based on the results of the quarterly Wells Fargo/Gallup Small Business Index, small business owners are becoming a little more optimistic about the pace of economic recovery in the U.S. Small business owners in the U.S. have increased their optimism dramatically over the past six months according to the survey.
The index shows that optimism from American entrepreneurs stood at -11 in November, increased to 9 in January, and now stands at 16 in April. It also shows that small business owners are reporting the best cash flow in four years. Plus, more than half of those surveyed expect cash flow to be at least 'somewhat' good over the coming 12 months.
"Increasing optimism is a very positive sign from the small business sector. With increased optimism comes increased prospects of growth and borrowing. Optimism has been sorely lacking in the small business sector during the recovery, so seeing an increase is very encouraging for the growth prospects in 2013," said Terry Robinson, president of Sunovis Financial.
Unfortunately all is not as rosy as appears at first glance. Despite increased optimism, small business owners are still unwilling to increase hiring or spend money on capital investments according to the survey.
While technology improvements are improving efficiency, there comes a point where it is necessary to invest in capital improvements and more employees to realize growth. And currently most small businesses are unwilling to make those investments in people and equipment.
So, it is not yet time to celebrate a complete recovery, but with optimism rising it is hoped that hiring and capital expenditures will improve over the coming 12 months. It should be noted that the optimism reading is still well below the levels prior to the recession. With improved cash flow, one can anticipate that small businesses will eventually determine that the cash needs to be invested back into the business and growth will improve along with optimism.
About Sunovis Financial
The mission at Sunovis is to rebuild the U.S. economy, one business and one loan at a time. The company focuses on Micro Loans, fast cash flow loans for small business owners as well as SBA loans.