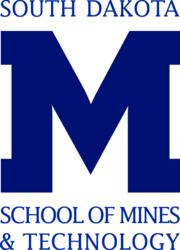 Cargill cited SDSM&T's ability to produce top engineering talent, innovation in the bioengineering track and its hands-on curriculum focus.
Rapid City, SD (PRWEB) May 03, 2013
Cargill, Inc., has pledged $580,000 to the South Dakota School of Mines & Technology for laboratories, scholarships and curriculum development in several departments.
The majority of the funding will support SDSM&T's Department of Chemical & Biological Engineering, including programs which provide students opportunities for practical application of biological engineering. The gift will be administered over the next five years and will fund laboratories and curriculum development, scholarships, field trips and other professional development opportunities.
Cargill's gift will also support the S. D. School of Mines mechanical engineering, mining engineering and electrical engineering departments.
Including the more than $1.1 million in gifts prior to today's announcement, Cargill's investment in School of Mines programs and students totals nearly $1.7 million since 1987.
The new gift is the result of continuous, active involvement of Mines alumni within the company, as well as the direct result of collaboration between the university, the SDSM&T Foundation and leadership within the Cargill Foundation.
SDSM&T is one of the top providers of engineering talent to Cargill, an international producer and marketer of food, agricultural, financial and industrial products and services. The privately held company, which employs 142,000 people in 65 countries, began a relationship with the university in 1971 when the first Mines graduate was hired. Today, more than 60 South Dakota School of Mines & Technology graduates work for Cargill, many in key leadership positions from the vice president level down.
Currently, 21 students have a working relationship with Cargill in the form of full-time employment awaiting them upon graduation, summer internships or semester co-op positions at company facilities throughout the Midwest.
In pledging the $580,000, Cargill cites the School of Mines' ability to produce top engineering talent, including those who contribute to Cargill's business units "very quickly," and SDSM&T graduates' demonstration of innovation, particularly in the development of the bioengineering track. The company also cites Mines' hands-on curriculum focus, a student body with rural backgrounds in communities similar to those where Cargill facilities are located, small class sizes and a dedicated faculty. The student-to-faculty ratio at the School of Mines is 14:1.
In recent years, Cargill has been the primary corporate partner with SDSM&T in the SD GEAR UP summer program for high school students from reservations statewide. Cargill provided $45,000 to the program over the last four years for curriculum and programming that otherwise would not happen due to restrictions with state funding sources.
Cargill representatives were on campus Friday for the announcement, which was made in the Cargill Biochemical Engineering Laboratory, of the new Chemical and Biological Engineering and Chemistry Building.