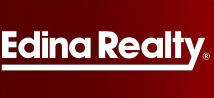 My team and I are really excited about how well this resource has helped our clients
Plymouth, MN (PRWEB) May 03, 2013
The homes search experience can be a very stressful task for some buyers in this real estate market. Many call on homes that turn out to already be sold. This is a problem that Kris Lindahl of Edina Realty pledged to fix.
At a seminar over the weekend, Lindahl will demonstrate the new Minnesota Buyer Search website that he created for frustrated buyers. "My team and I are really excited about how well this resource has helped our clients," Lindahl said.
The website allows buyers to fill out a form regarding what they're looking for in a home and within minutes receive a real-time email that includes a customized search criteria built by Lindahl. Also in the email will be a hyperlink to all homes matching that criteria.
"When the buyer is interested in a home we make it a priority to get the buyer to the property before it is sold," Lindahl said.
Call Kris now for more information at 763-280-8498 and visit the Minnesota Buyer Search website now to get started.