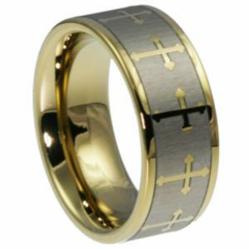 (PRWEB) May 04, 2013
http://www.iCelticRings.com, Celtic Ring retailer and manufacturer of high quality jewelry is having a pre summer sale on all in stock ring purchases until May 31st, 2013. The coupon code celtic15 can be entered at the time of checkout to receive 15% off all purchases. The coupon code has been added as a gift to couples planning their upcoming summer weddings.
iCeltic Rings is an online company featuring an extensive collection of unique Celtic rings and wedding bands. The collection includes many Irish favorites including the popular Claddagh ring, the Mo Anam Cara band, Irish knot work designs and many simple religious rings. The entire collection of rings is available for both men and women to wear as a fashion piece, engagement ring, wedding band or even a promise ring. Special personalized engraving is also available to those that want to add a one of a kind touch to their ring whether for themselves or for another person. iCeltic Rings also offers an affordable customization option if customers don't quite see what they are looking for.
Purchase with confidence when shopping with iCelticrings.com. The company offers a secure shopping environment and a free lifetime warranty with each ring purchase, which will completely protect the ring if any damage may occur.
About iCelticRings.com:
iCeltic Rings launched their company website in late 2012. The rings featured on the site are artistically designed with care to be more unique than traditional wedding band styles. The owners built their inventory based on customer feedback as it is the opinion that matters most to us.