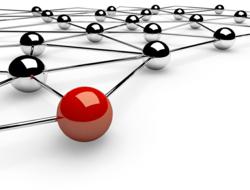 London, England (PRWEB UK) 3 May 2013
London School of Marketing has announced the success of its Overseas Support Branches (OSB) programme, helping international students overcome prohibitive tuition fees, increasing UKBA regulations and rising living expenses. By partnering with London School of Marketing, OSBs can provide students with a world class study experience, without incurring the costs of studying abroad.
London School of Marketing has acknowledged that many international students no longer find UK study packages as attractive and affordable as they used to. By forging strategic partnerships with a balanced yet comprehensive network of overseas centres, the successful London-based institution has discovered a wealth of untapped opportunities.
"Our Overseas Support Branches Programme allows students to gain recognised qualifications through blended learning using our electronic platform, IMSS (Integrated Modular Study System), webinar sessions and online tutor support, combined with local resources," said Anton Dominique, COO/CFO of London School of Marketing. "Successful applicants can now benefit not only from lower tuition fees when compared to standard university fees, but they can gain UK qualifications quicker without having to face the challenges and difficulties of travelling abroad."
Already showing great success to date, London School of Marketing has secured a wide range of OSB partners, including:

ASAS for Training & Skills Development, Jordan
Bucks Collage of Management, UK
Concord Business College, Ghana
Edskill Vocational Training Pvt. Ltd, India
GEN Education Group, Malaysia
Global Education Hub Ltd, UK
Herald College, Nepal
High-Charisma Academy, Egypt
International Institute of Higher Education, Pakistan
IQUAL Academic and Vocational Education Private Limited, India
Mornington College of Business, Bangladesh
Westford School of Management, UAE
The programmes offered include academic qualifications awarded by Anglia Ruskin University, such as Master of Business Administration, MA in Marketing and Innovation and BA (Hons) in Marketing They also include pop-up programmes, as well as Postgraduate Diplomas awarded by The Association of Business Practitioners.
"OSBs are responsible for providing local academic support, administrative support and secure access to computers with internet access," said Anton. "While they do not get involved in curriculum delivery, they play a vital role in providing students with local access to our in-depth resources and world class study platforms."
London School of Marketing deliver accredited marketing and business qualifications, and offer courses from recognised professional bodies such as CIM, ABP and CAM and BA (Hons) Marketing, MA Marketing and Innovation and a MBA from Anglia Ruskin University. Based in London, they also have offices in Sri Lanka, a network of Overseas Support Branches (OSBs), and online programmes of learning. There courses are run over a broad range of study modes. Further details are available at http://www.londonschoolofmarketing.com.
For more information on how to become an LSM affiliated centre, please contact:
Joanna Rutkowska
Overseas Business Development Manager
London School of Marketing
j.rutkowska(at)lseducationgroup(dot)com
+44 (0) 207 201 4301