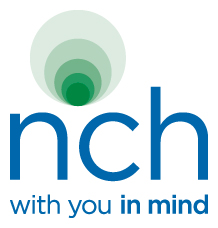 Hypnotherapy can strengthen the motivation that those who want to quit already have and works with them to fight temptation
(PRWEB UK) 6 May 2013
According to National Health Service news, light smoking can double the risk of arthritis in women. The study, carried out by Swedish researchers found that women who only smoke a small number of cigarettes a day significantly increase their risk of developing the condition. The figures were taken from over 30,000 women over a seven year period and found that the risk increased even at relatively low levels of smoking.
The news brings more information about the disease and conditions associated with smoking and is likely to encourage some smokers to try and quit for good.
The National Council for Hypnotherapy's members has helped hundreds of thousands of smokers quit by using hypnotheraputic techniques aimed at reinforcing the desire to quit as a representative explained, "Hypnotherapy can strengthen the motivation that those who want to quit already have and works with them to fight temptation, change their habits and deal with trigger situations that make them want to light up."
As one of the UK's most established hypnotherapy directories, the NCH provides information on hypnotherapists throughout the British Isles listing details such as contact number, area and specialties, helping clients contact them and book appointments with ease. All members are also guaranteed to be qualified to the highest standard.
The National Council continues to follow smoking related news in the hope of highlighting the benefits of using hypnotherapy to quit.
NCH represents over 1800 hypnotherapy professionals within the UK and is committed to ensuring the highest possible professional standards amongst our members. Those looking for help with smoking, weight, anxiety, panic attacks, habits and phobias may be helped by local NCH accredited therapists, look for the NCH seal of approval on their websites. As one of the largest registers of independent Hypnotherapists, the National Council for Hypnotherapy (NCH) is actively involved with the Complementary and Natural Healthcare Council (CNHC) and strives to develop standards for the benefit of the profession, now and into the future.