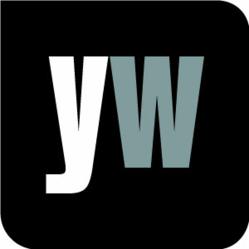 London, UK (PRWEB UK) 10 May 2013
National Institutes of Health researchers have recently used the popular anti-wrinkle agent Botox to discover a new and important role for a group of molecules that nerve cells use to quickly send messages. In the latest Cell Reports (http://www.nice.org.uk/newsroom/pressreleases/BotulinumToxinTypeAForHeadachesAssociatedWithChronicMigraine.jsp), the researchers explained they used Botox and similar toxins as tools to show that SNAREs may be involved in retrieving message carrier shells from nerve cell membranes immediately after release.
This is not the first time that Botox has been used in the brain, as guidance from the National Institute for Health and Care Excellence (NICE) recommends Botox injections to prevent headaches in some adults who experience chronic migraine . The stipulations are that the patient's condition must not have responded to taking at least three prior preventative medications and must have been appropriately managed for medication overuse.
Professor Carole Longson, Director of the Health Technology Evaluation Centre at NICE, commented, "The NHS Constitution states that patients have the legal right to receive all drugs recommended by NICE if their doctors believe they are clinically appropriate. NHS settings in England and Wales now have until September to allocate funding for the use of Botox for preventing headache in chronic migraine, as outlined in our guidance."
With this in mind, Yourwellness Magazine investigated the anti-ageing treatment Laviv, which has been touted as the new Botox. Yourwellness Magazine reported that the product re-injects the body's own cells into the face to eliminate wrinkles, taking a sample of fibroplasts from behind the ear (which produce collagen, elastin and hyaluronic acid) and culturing them in a lab for 90 days before they are re-injected over a five-week period.
Yourwellness Magazine noted the reservations of Chris Inglefield, from London Bridge Plastic Surgery, who explained that the product has been around since the 90s, and has since only demonstrated good results in younger women. "Most of the women who looked to Isolagen for skin rejuvenation were in their 50's," he said. "But, as you get older, you have fewer active fibrolasts. As a result, you tend to have less raw material to work with."
To find out more, visit the gateway to living well at http://www.yourwellness.com.