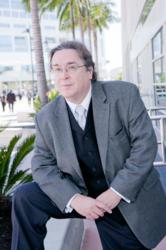 Bingo really IS back
Biloxi Mississippi (PRWEB) May 04, 2013
Ortiz Gaming, the acknowledged world-leader in electronic bingo games, has been chosen by the Bingo World Conference and Trade Show to introduce the next generation of Bingo.
"Ortiz Gaming has been asked to be part of an "Electronic Bingo Manufacturers Roundtable" discussing "what the future look like in electronic bingo and the latest and greatest in the next stage in Electronic Bingo," explained company founder Alejandro Ortiz.
"The company's participation is in conjunction with Ortiz's role as developer of the world's most popular electronic bingo games and the company's decision to bring the games to the USA this year," added electronic bingo expert Maurilio da Silva, CEO of Ortiz Gaming, USA.
"I am excited that the next generation bingo, introduced by Alejandro Ortiz, is finally available for our casinos here in the USA," added Gary Green, the author, casino developer and marketing icon tapped by Ortiz to introduce the games at the conference in Biloxi Mississippi at 10:30 am on May 8. The panel, moderated by the Mississippi Gaming Commission's Sonny Weathersby, will feature Eric Casey from Planet Bingo, Mark Newton from Powerhouse Gaming, along with Ortiz Gaming.
"Bingo really IS back," Ortiz added, "and the Ortiz bonusing systems have transformed the game from your grandmother's dauber to one of the most exciting games on a casino floor."