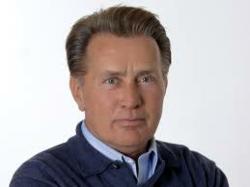 Social media can be a life-saving tool in an emergency.
Hollywood, CA (PRWEB) May 04, 2013
The producers of Impact with Martin Sheen are pleased to announce a July debut for a new report highlighting the role social media can play in an emergency.
Impact Martin Sheen is an independently produced television series airing in markets around the country on public television. The program is hosted by the legendary Martin Sheen, who is celebrating his second half-century in American entertainment in 2013. Mr. Sheen has developed a reputation as one of Hollywood's most respected actors during a career that includes more than 60 film appearances.
Martin Sheen Impact is talking to law enforcement experts, government officials, and emergency management personnel about the role that social media can play when it is important to send messages fast. Whether the emergency is a force of nature or a man-made calamity, social media can help to keep citizens informed about the situation. With more and more Americans engaged on social media, it has become an easy way to provide information and even help catch apprehend suspects after crimes.
In this new report, audiences will see how officials are using this new tool and how bulletins can often go viral among users, exponentially increasing the reach of what can sometimes be life-saving information.
The producers of Impact Martin Sheen will distribute the new report in July. Check local listings for air times on public television and PBS affiliates in individual markets. For more information the producers can be contacted via the official website for the show at impactptv.com.