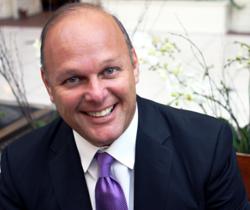 Miami, FL (PRWEB) May 07, 2013
As part of its ongoing mission to help businesses secure the funding they need to succeed, Advanced Working Capital, a specialty finance company, has launched a new mobile-enabled website at http://www.advancedworkingcapital.com that features a pre-qualification cash calculator. This easy-to-use interactive tool lets business owners quickly estimate the amount of cash they are eligible to receive, without having to first apply for funding or engage with an agent. Brief explanations of the types of available funding, including video answers to typical questions, are featured.
In an article on important trends for 2013, Entrepreneur magazine's Michelle Goodman writes, "Traditional business lending is still faltering, but more people are starting businesses, which means borrowers and lenders are getting creative." (December 11, 2012 - http://www.entrepreneur.com/article/224977-12)
This same article goes on to quote Charles Green, executive director of the Small Business Finance Institute, as saying, "The majority of small businesses don't need to borrow $1 million. They need to borrow $25,000 to $50,000."
In order to help bridge the capital shortage caused by the ongoing credit crunch, Advanced Working Capital has expanded its core business and merchant cash advance product offering to include an e-Loan, receivables factoring and vendor equipment financing – facilitated through an online sourcing system.
Advanced Working Capital's merchant cash advance is a form of unsecured credit financing through which a business secures capital now in exchange for a portion of their future sales. This working capital solution has helped grow the economy by supporting small and midcap businesses that are unable to secure the working capital they need. This working capital solution is a simplified factoring product for business owners who need quick, hassle-free access to funding amounts ranging from $5,000 to $750,000. This type of working capital can be used at the owners' discretion to open additional locations, purchase inventory and equipment, reinvest in their facilities, create marketing campaigns, upgrade their staffing, or simply to pay off taxes and other debts.
"The current credit crunch situation is untenable," says Advanced Working Capital CEO David Hofer. "Businesses who can show consistent monthly profits haven't been able to get a loan. We can fill the gap and fill it quickly. We want to invest in the future of these mainstream American businesses, based primarily on their future sales prospects and NOT their FICO scores. Our cash calculator helps owners crunch their own numbers to see what level of funding they're eligible to receive. Then they can decide whether or not to reach out to us. They're in control."
To simplify the process, business owners who apply for funding need only fill out a single online application to be considered for whichever type of working capital solution best suits their needs. The streamlined online application and approval process is designed to help businesses secure funding within 72 hours, a critical timeframe advantage. Applications can also be facilitated through an online live chat function, or handled over the phone by calling 888.943.6966 ext. 700.
Most businesses need short-term working capital at some point in their operations. Working capital is a financial tool which represents operating liquidity available to a business. Along with fixed assets such as equipment, working capital is considered a part of operating capital. Positive working capital is necessary to insure a business is able to continue its operations and that it has sufficient funds to satisfy both maturing short-term debt and upcoming operational expenses.
Working Capital is defined as a measure of both the efficiency of a business and its short-term financial health. Determining whether a company has enough short-term assets to cover its short-term debt is imperative to the ongoing operations of a business.
About Advanced Working Capital
Advanced Working Capital is a specialty finance company that offers business cash advances and facilitates business loans, receivables factoring as well as vendor and equipment financing solutions for small and midcap businesses from more than 60 industries nationally. These are business owners who have been underserved by traditional banks and lending institutions but have consistently strong sales history in their industry. The company is led by a team of financial services industry veterans with more than 45 years of collective experience. AWC is committed to the success of its clients and the communities that it serves. For more information visit http://www.advancedworkingcapital.com.
Media Contact:
Kim Blair
News(at)AdvancedWorkingCapital(dot)com
Advanced Working Capital LLC - 1.888.943.6966 or 1.248.930.9260