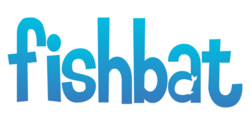 It's an extremely beneficial extracurricular activity for those in the business world.
Bohemia, NY (PRWEB) May 06, 2013
On May 6, the social media marketing experts at online marketing company fishbat joined young professionals group, LIincs, to empower some of the young businessmen and women entering the workforce.
Long Island Young Professional Association Forms (LIincs) is an association comprised of business professionals ranging from 22-35 years old. The organization, launched on April 29, is designed to provide a unified voice for working individuals so they can build a supportive community. Each LIincs member is required to perform at least 36 hours of community service per year to establish a relationship with local charitable organizations.
Clay Darrohn, the CEO and "Big Tuna" of fishbat, says participating in LIincs is a great way for young people to come together to address issues within their community. "This is about more than just empowerment," he says. "It's about creating a secure environment for businesses to grow and young professionals to prosper. Everyone is concentrating on doing what's best for themselves to find a job, but working with a group like this can help increase your odds. Why? Because you're helping to create the jobs and a business-friendly community."
The organization plans to address some of the political, economic and social issues that affect Long Island. Darrohn says LIincs includes some of the brightest minds on Long Island and the fishbat team looks forward to working with them. "We have some of the most successful people in the area working to make LIincs a driving force for change," he says. "I'm proud that my team and I could be a part of this and help young professionals create a productive business community that could change lives."
Darrohn says it's a great opportunity for people to network and become a part of something great. "I definitely encourage other young businessmen and women in the area to join," he says. "It's an extremely beneficial extracurricular activity for those in the business world."
fishbat, Inc. is a full service online marketing company. Through social media management, search engine optimization (SEO), web design, and public relations, fishbat strives as a marketing firm to raise awareness about your brand and strengthen your corporate image.
#####