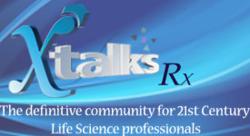 Toronto, Canada (PRWEB) May 07, 2013
Identifying tissue-specific protein biomarkers is important to following and staying ahead of disease progression in human blood. Various aspects are critical to a successful discovery study, from source tissue to statistical analysis.
Learn how Caprion applies its label-free mass spectrometry-based proteomics to successfully identify new biomarkers. The webinar will also focus on a specific case study to illustrate the power and potential of the approach.
A Q&A session with keynote speaker Dr. Eustache Paramithiotis will follow the main presentation.
To learn more about the event, visit:
http://xtalks.com/protein-biomarkers-caprion.ashx
Xtalks, powered by Honeycomb Worldwide Inc., is a leading provider of educational webinars to the global Life Sciences community. Every year thousands of industry practitioners turn to Xtalks for access to quality content. Xtalks helps Life Science professionals stay current with industry developments, trends and regulations. Xtalks webinars also provide perspectives on key issues from top industry thought leaders and service providers.
To learn more about Xtalks visit http://xtalks.com/ContactUs.ashx
Contact:
Karen Lim (416) 977-6555 ext 227
clientservices(at)xtalks(dot)com