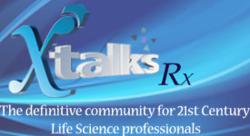 Appropriately designed extractables studies provide relevant and meaningful data, allowing for a detailed risk assessment
Toronto, Canada (PRWEB) May 08, 2013
Regulatory agencies expect that any container closure systems or components utilized in manufacturing the drug product do not adulterate the product. Appropriately designed extractables studies provide relevant and meaningful data, allowing for a detailed risk assessment.
Several different extraction solutions and analytical techniques may be employed to screen the components of interest for extractable compounds. Care must be taken in evaluating these methods to ensure that potential extractable compounds are capable of being observed.
Webinar attendees will walk away with a strong understanding of:

Strategies for establishing an extractables study design
Risk assessment based on product type
Use of various analytical techniques and their benefits and drawbacks
Tools utilized to handle difficult sample matrices
Tools to handle Threshold of Toxicological Concern (TTC)
Data sources useful for toxicological evaluation
Tools to evaluate Tolerable Intake (TI) and Tolerable Exposure (TE)
Design of studies to monitor leachable compounds
A Q&A with the audience will follow the main presentation.
For more information about this event or to register, visit:
http://xtalks.com/extractable-leachable-eurofins-lancasterlabs.ashx.
Xtalks, powered by Honeycomb Worldwide Inc., is a leading provider of educational webinars to the global Life Sciences community. Every year thousands of industry practitioners turn to Xtalks for access to quality content. Xtalks helps Life Science professionals stay current with industry developments, trends and regulations. Xtalks webinars also provide perspectives on key issues from top industry thought leaders and service providers.
To learn more about Xtalks, visit http://xtalks.com/ContactUs.ashx.
Contact:
Karen Lim (416) 977-6555 ext 227
clientservices(at)xtalks(dot)com