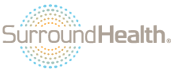 We're excited to have such a smart, diverse lineup of panelists covering entrepreneurial career options.
Clark, NJ (PRWEB) May 06, 2013
Students, recent graduates, and healthcare professionals interested in learning about nontraditional career opportunities in healthcare are invited to register for a free webinar hosted by SurroundHealth, an online learning community for healthcare extenders.
The event, "Entrepreneurial Careers in Healthcare," is planned for Tuesday, May 14, from 1 pm to 2 pm. Eastern Time. Registration is included with free membership to SurroundHealth.
Part of a popular series of webinars that have been attracting hundreds of registrants, the webinar will feature thought leaders and entrepreneurs within healthcare. The complete panel lineup:

Joann Pitteloud, associate director in the Health Care Executive MBA program at the Paul Merage School of Business at the University of California, Irvine
Trisha Torrey, founder and director of the Alliance of Professional Health Advocates, an organization that supports independent patient advocates and navigators
Melinda Huffman, BSN, MSN, CCNS, CHC, cofounder of the National Society of Health Coaches, which does research and education about healthcare coaching; Huffman is also principal of Miller & Huffman Outcome Architects
Sid Slover, president and cofounder of Learn It Live, a social learning platform
Past webinars have offered tips and how-tos around topics such as health literacy, behavior change, and social media. Members get access to the complete webinar archives, as well as other professional advice and networking opportunities.
To reserve your seat, visit Surroundhealth.net/r/entrepreneurial_healthcare_careers.aspx. Attendees can earn free continuing education units (CEUs). The webinar is pre-approved for Registered Dietitian (RD), Certified Health Education Specialist (CHES), and Master Certified Health Education Specialist (MCHES) credits.
"We're excited to have such a smart, diverse lineup of panelists covering entrepreneurial career options," says Dominika Murphy, MPH, CHES, community director of SurroundHealth. "At conferences and other events, we've gotten a great reception from schools and graduating students. This is a wonderful opportunity for us to assist members who are planning their careers."
About SurroundHealth
SurroundHealth is an online learning community for health extenders, health educators, and other professionals from diverse backgrounds. Our goal is to provide a venue for these professionals to stay informed and share ideas, knowledge, news, and resources. The community was launched by HealthEd Academy, a division of HealthEd dedicated to fostering research and development in health education.