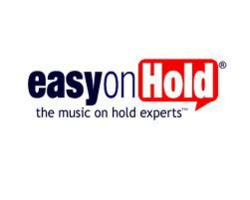 "If your business generates most of its revenue in one or two seasons of the year, you must do everything you can to educate your callers on what you can do for them."
Portage, Michigan (PRWEB) May 07, 2013
As the warm weather heats up, call volumes to seasonal businesses heat up, too. And when it does, says Julie Cook, CEO of Easy On Hold, those businesses should take advantage of the increased call volume by marketing to callers on hold with custom music and advertisements.
"Businesses like vacation resorts, golf courses, RV dealers, outdoor attractions, landscaping, air conditioning and home repair services see an upswing in call volume during the spring and summer months. It's one of the best times to manage the increased hold time by introducing a custom on hold messaging program to close more sales. It really works," Cook say.
"If your business generates most of its revenue in one or two seasons of the year, you must do everything you can to educate your callers on what you can do for them. You'll also improve the on hold experience, not to mention reducing hang ups, because you've improved the on hold experience," she adds. "Strike while the 'weather' is hot and you'll see sales increase."
Cook says that silence on hold can cause hang ups or frustration because the caller perceives they've been left unattended or forgotten. "If you receive a barrage of interested callers all at once and put them on hold in silence, how many will still be there when you pick up the line again? The answer is, not many. In fact, an AT&T study showed that after 60 seconds of silence, most callers put on hold will hang up, and half of them will never call back," Cook says.
She says examples of on hold messaging content includes a sale or special offer, packages, financing deals, and tips and ideas for how to use your product and service. "Think of the time-sensitive information that you know they need to know or want them to know; this information can programmed into the on hold player with start and end dates so your callers don't hear old information," Cook says. "If your phone system only takes files, we can accommodate that, too."
Cook says that the goal is to think like your customers are thinking. "Once school lets out for the summer, families are on the move, searching for new activities, exploring, needing service on their vehicles, or looking for an easy care hair style," Cook says. "This seasonal upswing can be a perfect time to use your on hold messaging and music to create a mood, and keep your customers interested in what you have to offer."
"Seasonal marketing boosts from well-written copy, combined with just the right style of licensed music, are what we do exceptionally well," Cook adds. "We've helped companies ranging from a local pool cleaning service to regional credit unions offering great summer rates on home remodeling loans, right up to working with prime vacation destinations and large cruise lines. Sure, managing the cash flow and hiring the right employees are vital aspects, but it's also important for a seasonal business to take advantage of every affordable marketing option--like on hold messaging--to get the most out of their prime sales periods."
Cook adds, "Tony Hsieh, the CEO of Zappo's, says that the telephone is the best branding device out there, and he couldn't be more astute. I encourage all businesses, big and small, to follow Hsieh's lead by viewing your phone as an important asset to their marketing efforts. For as little as $39/month, you can have professional on hold messaging and music. What business can afford not to do it, at that rate?"
Easy On Hold, http://www.easyonhold.com, created in 1997, provides professional telephone recordings, music and on hold message productions, auto attendant, IVR, voicemail greetings, and web audio to companies around the world.