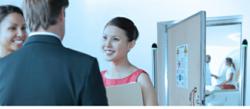 The Excellence in MRI Safety program reflects current best opinion on optimizing safety, and raises the standard of care in MRI practice
Lisle, IL (PRWEB) May 07, 2013
Metrasens, world leader in Magnetic Resonance Imaging (MRI) ferromagnetic detection technology (FMD), launches its new Excellence in MRI Safety program, combining new Ferroguard Assure technology with education and support. Metrasens is honored to be a member of the National Patient Safety Foundation (NPSF), and to premier this unique MRI safety program at the NPSF Congress this week in New Orleans, Louisiana.
MRI is an overwhelmingly safe and valuable medical imaging tool. However, the strong magnetic fields produced by MRI systems can present safety challenges. Ferromagnetic objects brought into the vicinity of the magnet can become projectiles, causing injury including fatalities, to patients and staff.
Metrasens' Excellence in MRI Safety program empowers facilities to keep their patients safe through its combination of technology, education and support. The cornerstone of the safety program is Ferroguard Assure, Metrasens' leading FMD which uses unique, intuitive Visual Early Warning (ViEW®) technology to provide staff with time to react before a ferrous risk item reaches the MRI doorway. FMDs are recommended by the American College of Radiology's 2007 and 2013 Guidance for Safe MR Practices.
Ferroguard Assure's new revolutionary Smart Alarm™ technology dramatically reduces extraneous audible alarms, ensuring seamless workflow around the MRI doorway and alleviating today's growing problem of 'alarm fatigue'. Dr Simon Goodyear, co-founder and CEO of Metrasens, said, "Alarm fatigue is the prime safety concern among healthcare workers. The intelligence built into Smart Alarm enables the system to provide only meaningful alerts, rejecting interfering factors that usually confuse such technology and allowing staff to better focus on patient care".
In addition to leading edge technology, Metrasens' Excellence in MRI Safety program provides MRI facilities with thorough education and support to mitigate risk in the MRI environment for patients and staff alike. Through a combination of safety audits, improvement plans, and on-going support and training, Excellence in MRI Safety creates a culture of safety through high levels of staff competence combined with world-leading technology. "The Excellence in MRI Safety program reflects current best opinion on optimizing safety, and raises the standard of care in MRI practice," according to William Faulkner B.S., R.T.(R)(MR)(CT),FSMRT, a leader in MRI Education and Operations Consulting.
About Metrasens
Metrasens is the provider of the Ferroguard range of ferromagnetic detection systems (FMD) for protecting MRI facilities from the dangers of projectile accidents. The world-leading sensor technology in Ferroguard provides the highest sensitivity FMD available in the market today, resulting in the greatest detection reliability and confidence. Metrasens is headquartered in the UK, has sales and support facilities in Illinois and a growing network of international distribution partners. Metrasens' sophisticated magnetic-detection core technologies are also being successfully employed in the rapidly growing worldwide security markets. Complete information is available at the company's website: http://www.metrasens.com