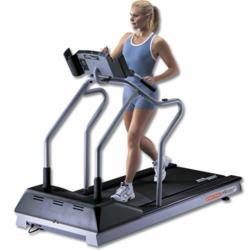 I know this is somewhat of a controversial notion, but scientific research – as well as good old common sense – is squarely on my side
White Bear Lake, Minnesota (PRWEB) May 04, 2013
Weight loss and fitness expert Mike T Nelson, an adjunct professor and member of the American College of Sports Medicine, says skipping breakfast is an easy way to lose weight.
"I know this is somewhat of a controversial notion," said Nelson, who recently spoke at the 2013 Arnold Sports Festival. "But scientific research – as well as good old common sense – is squarely on my side."
According to Nelson, whose research has been published in scientific journals, "Unless you're raiding the fridge in the wee small hours of the morning, your insulin levels should be at their lowest point as you awake. That's great for people interested in losing weight, because when insulin levels are low, it pushes your body to rely on stored body fat as its main energy source. The result? You're going to burn more fat… and lose weight faster."
Reduced caloric consumption is also an obvious, but it is an important benefit from blowing off breakfast to lose weight," he says. "While there are a million diets on the market, the fact is that when it comes to weight loss – calories still matter! I've found that most people, if not all, can skip (or at least push out) breakfast and not feel deprived by doing either. The truth is that lots of people are simply so busy getting kids ready for school, and trying to get to work on time themselves, they don't have time for breakfast even if they wanted to roll through a fast food restaurant or stop for a jelly donut. By simplifying your morning by skipping breakfast, you'll be consuming fewer calories, and naturally losing weight faster."
Nelson, who is a PhD candidate in Exercise Physiology and holds a Masters in Biomechanics, says this isn't only a theory; there is published research to back up the tactics of blowing off breakfast to encourage faster weight loss.
"One of the most trusted forms of research methodology is a randomized, controlled trial," he says. "In just such a study (Schlundt DG et al.) 52 overweight adults were divided into two groups. One group skipped breakfast and the other group ate breakfast. The no-breakfast group ate two meals per day, while the breakfast group ate three meals per day. Both groups consumed the same amount of calories only at different times."
The result? He said the group that blew off breakfast lost almost six more pounds than the breakfast-eating group. "I'm convinced, if you can manage to skip breakfast, you're going to lose weight faster without really having to work at it," adds Mike, who will be a featured speaker at the Leading Training & Fitness Conference April 13th at the Alexandria Technical & Community College in Alexandria, Minnesota. "The moral of the story is to allow your body to burn fat on an empty stomach in the morning hours, instead of loading up on a carb-filled breakfast."
Get Mike's free six part fat loss video program at: http://MikeTNelson.com.