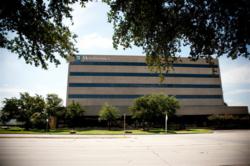 "These efforts and accomplishments reflect the level of commitment we have to our customers," said Mike Haislip, Monitronics' President and Chief Executive Officer.
Dallas, Texas (PRWEB) May 14, 2013
Through its network of independent Authorized Dealers in the U.S., Canada and Puerto Rico, Monitronics is a provider of monitored home and business security system services. Today, its residential and commercial client base exceeds 900,000 customers and is growing.
The company's focus on customer service combined with improved operational strategies appears to be paying off. In addition to winning the Consumers' Choice Award in 2012, Monitronics was recently presented with three Stevie® Awards (one Gold, two Bronze) in Las Vegas at the seventh annual Stevie Awards for Sales & Customer Service.
Cultivating a happy and loyal workforce is key to Monitronics' ability to maintain and improve the customer service experience. In fact Monitronics, for the second consecutive year, was voted The Dallas Morning News' list of Top 100 Places to Work in the Dallas-Fort Worth area. Monitronics was one of 30 selections in the "large company" category for firms with 500 or more employees in Dallas-Fort Worth.
Through a recent restructure of its executive leadership, Monitronics' goal is to maintain its high-performance workplace that serves 900,000 customers. Bruce Mungiguerra was promoted to the newly-created position of Vice President Operations that oversees Customer Care, Alarm Response Center, Sales, and the Monitronics Dealer Program. Mungiguerra works closely with Vice President Customer Care, Rob Washington and Vice President Monitoring Operations, Darin Anderson to maintain a seamless and industry-leading customer experience.
As part of Monitronics' efforts to improve in all areas of operation this year, such as alarm response times, employee training and customer service, Monitronics has developed creative and effective campaigns to reach and recruit independent alarm companies to join its dealer program. These marketing efforts received Stevie, MarCom and AVA Digital award recognition using the five elements of the Monitronics Dealer Program: stability, flexibility, branding, training and alliance.
For more information, or to schedule an interview with Monitronics President/CEO Mike Haislip, please call Rob Phillips at 972-243-7443 x3029 or e-mail rphillips(at)monitronics(dot)com.
About The Consumers' Choice Award:
Established in 1987, the Consumers' Choice Award® identifies and promotes businesses that deliver customer service excellence. The Consumers' Choice Award® has retained a leading independent research firm to conduct surveys in U.S. cities; Columbus , Atlanta, Dallas, and Houston. The winners are determined by consumers and not by a panel of judges. The survey covers a broad range of categories of interest to both the public and business communities. Its purpose is to publicly identify those establishments that have been voted by consumers as being their choice for excellence. The Consumers' Choice Award® is a most prestigious tribute to local businesses that serve their communities well. The program is encouraged by all levels of government and by business leaders. Find out more about The Consumers' Choice Award by visiting http://www.consumerschoiceaward.com/.