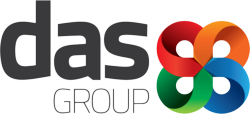 Hollywood, FL (PRWEB) May 03, 2013
DAS is excited to team up with GSA. This new partnership will give DAS the opportunity to offer services and products in the fields of web design and development, SEO/SEM, reputation management, mobile solutions and directional marketing to a broader range of clients.
DAS Group CEO Karen Korner says, "Teaming with the GSA has been a business strategy for many years. We are very excited about the many opportunities in which we can provide viable directional marketing solutions. We look forward to a lengthy and successful business relationship with GSA and the many agencies it represents."
DAS will have access to and support from the GSA Office of Small Business Utilization resulting in increased access to GSA's nationwide procurement opportunities. DAS hopes this partnership with GSA will open the door to new and unique opportunities with a wide variety of agencies and clients.
DAS was founded in 1980 and is based in Hollywood, Florida with a satellite office in Downers Grove, Illinois. During its three-plus decades, DAS has positioned itself as a leader in directional marketing, locally and nationally. DAS specializes in custom application and web development, online reputation management, interactive advertising, search engine marketing and search engine placements, lead generation and national yellow pages.