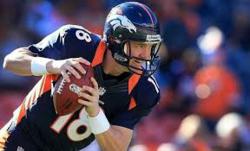 Denver, CO (PRWEB) May 04, 2013
In the 2012 NFL season, the Denver Broncos had the best record in football and were one misread Hail Mary away from competing in the AFC championship. Even with all of that, linebacker Von miller still believes the team will be even more superior in 2013. Miller quoted on Thursday, "I feel like we have a way better team than we had last year," from Denverbroncos.com. His reasoning comes from the additions of top players like Wes Welker on offense and veteran Shaun Phillips on defense. In Miller's opinion, the Broncos can improve on their 13-3 season from last year. With Peyton Manning at quarterback, anything is possible. With the draft of running back Montee Ball from Wisconsin, a top rookie in 2013, repeating a three loss season looks possible.
The brand new entertainment ticket marketplace, Inside Track Tickets, has launched Broncos-Tickets.org, its newest ticket retail site. This Broncos ticketing site features one of the largest supplies of tickets for the Denver Broncos. Not only can fans purchase Broncos Tickets, but they can also share their experience with friends and other fans by participating in an interactive hub and social media experience. Fans can read about the Broncos on our active blog at Broncos-Tickets.org that features team news, players update, as well as videos, pictures, and other information. http://www.Broncos-Tickets.org helps fans find everything they are looking for, from purchasing tickets to news and events.