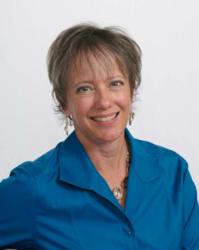 We are so pleased to be able to provide this new product which offers business owners in the cannabis space a way to text or email their patients and clients - Amy Poinsett
Denver, CO (PRWEB) May 03, 2013
MJ Freeway Software Solutions announces today the launch of MJTexts, its new texting and email marketing product. With text message open rates at 95% and many other marketing avenues closed to the cannabis business, MJ Freeway believes that this new product will enable cannabis-related businesses across the country to reach their clientele more effectively and efficiently.
MJTexts is available as a standalone product, or as an integrated part of the MJ Freeway product suite. MJTexts includes key features available in no other text and email marketing platform, including automated texts sent a specific number of days before or after key events like birthdays, anniversaries, last purchase date or expiration date of an MMJ card. Texts are sent from real phone numbers and any returned calls to that number ring and are answered by the company's employees. MJTexts allows for unlimited keyword and group segmenting, allowing users to segment their contact lists. Texts can be also be programmed to automatically go out after patients reach a certain number of visits. With the 'Kiosk' mode, clients or patients can check in at the business or dispensary, automatically sign up for a rewards program and more. And most importantly, MJTexts is friendly to the cannabis industry.
Amy Poinsett, CEO and a co-founder of MJ Freeway, commented, "We are so pleased to be able to provide this new product which offers business owners in the cannabis space a way to text or email their patients and clients. Because so many traditional marketing avenues are closed to the cannabis industry, we had to come up with something that was easy to use and low cost but very effective in helping them grow their businesses. MJTexts was our obvious solution."
In conjunction with this release, MJ Freeway will be offering a Webinar on how cannabis businesses around the country are effectively using text and email marketing, and will include a live demonstration of MJTexts.
This convenient, online Webinar, "Using Text and Email Marketing to Grow Your Cannabis Business", will be held on Wednesday, May 8 at 2:00pm ET, 1:00pm CT, 12:00pm MT and 11:00am PT. Anyone wanting to learn more about using texts and email as a marketing tool is encouraged to attend and may sign up here.
About MJ Freeway
MJ Freeway Software Solutions' premium business platform features GramTracker™ and GrowTracker™, patent-pending inventory control and grow management applications integrated into their hosted MMJ software. MJ Freeway delivers secure, cloud-based point of sale (POS) systems with patient and financial record management, guaranteed state-specific regulatory compliance, and multiple integrations with social networks, testing labs, and locators. MJ Freeway is accessible to any MMJ business with a computer and a web connection. For more information please call 877-832-2677 or visit mjfreeway.com.