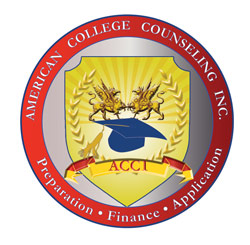 "American College Counseling saved me money and time. I was able to combine my student loans into one affordable monthly payment."
- Cecile M.
Sunrise, FL (PRWEB) May 15, 2013
Student loan debt in American has exceeded $1 trillion dollars in recent months and of that there is roughly $85 million in delinquency status. Income-based repayment options are needed more than ever to help borrowers get back on track with their student loans. American College Counseling, Inc. (ACCI) will help make sense of the income-based repayment plans. Our staff will determine which federal program is the best repayment option suitable for the borrowers' financial situation at this time.
"American College Counseling saved me money and time. I was able to combine my student loans into one affordable monthly payment."

There are currently two repayment plans available that are solely based off of the borrowers' financial status, instead of what the Department of Education dictates the borrower must pay. The first option available is called the Income Contingent Repayment Plan (ICR). To repay under the ICR Plan, the adjusted gross income, family size, and the total amount of federal student loans are analyzed to calculate the new monthly payment. The student loan repayment term for ICR plans are a maximum of twenty five years. After 25 years, any debt still owed on the loan will be forgiven.
The second option available is called the Income Based Repayment Plan (IBR). To qualify to repay loans under the IBR Plan, the borrower must have a partial financial hardship. There is certain criteria that must be met to be eligible for the IBR plan. Some of the qualifying factors include annual gross income, family size and potential hardship. This plan also has a maximum payment term of 25 years, just like the ICR plan. Once the 25 years has expired, any remaining debt will be forgiven.
With similar benefits between the IBR and ICR repayment plans, it's a breath of fresh air for borrowers' struggling with their current monthly student loan payments. In addition to the debt being forgiven after 25 years, the payment can be as low as $0 a month. Borrowers who are eligible for loan forgiveness under the Public Service Loan Forgiveness Program can also take advantage of Income based repayment options.
Both the ICR and IBR are great options for a student loan repayment program but how do you get into one of those repayment plans? ACCI will assist you in filing your federal student loan consolidation application and include all of the required forms for these repayment plans. ACCI's highly trained student aid counselors and underwriters will negotiate the best student loan consolidation repayment plan options for you. Contact us today for a FREE consultation to evaluate which repayment plan works best for you at (888) 327-1520 M-F 9:00am – 6:30pm EST.
To learn more information please visit our website @ http://www.collegeloanz.org