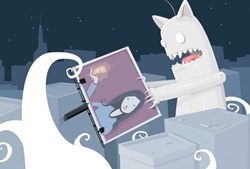 Boca Raton, Florida (PRWEB) May 13, 2013
One of the world's leading SEO and online advertising companies, Search Placement Marketing, is pleased to announce the new location for their company headquarters in Boca Raton, FL. This move was done to accommodate the expanding workforce, as well as to move closer to their clients.
Search Placement Marketing was previously located in Pompano Beach, FL. While this location worked fine for a while, it didn't have enough space for the increasing number of employees that joined the company. As a result, they were forced with a decision – to downsize or expand into a larger location.
The company's new headquarters are located at 1489 W. Palmetto Park Rd. Suite 418 Boca Raton, FL 33486. For any business owner that finds themselves in the area, take a few minutes to stop by and introduce yourself. Search Placement Marketing is a friendly, down-to-earth company that takes pride in building strong customer relationships. In fact, they will perform a free SEO analysis of your website to help guide you in the right direction.
"Every site has its own unique challenges and level of industry competition. We give you a no cost, no obligation consultation to determine what needs to be done for you," said Search Placement Marketing owner and CEO Erick Recors.
The reason why most online businesses fail is because they aren't getting enough traffic. Whether you operate an e-commerce website, lead generation or just an ad-supported blog, you need traffic in order to produce results. This is the golden rule to online businesses and it's not going to change anytime soon. The problem, however, is that few people understand how to properly drive traffic to their website. Business owners can spend thousands of dollars on expensive banner ads that result in zero sales, or take a more educated approach to traffic by using the services offered at Search Placement Marketing.
Search Placement Marketing offers a wide variety of services, one of which is search engine optimization (SEO). After performing a full on-site and off-site website analysis, they will direct the person on the best approach towards making your site rank higher for the desired keywords. Once the site becomes more visible in Google, Yahoo and Bing, web traffic will increase; thus, resulting in more visitor action.
Another service offered by Search Placement Marketing is known as pay-per click advertising (PPC). As the name suggests, PPC is a form of advertising where one pays for each click to their website. Google Adwords is the largest and most effective PPC platform on the market. While PPC can be extremely effective at delivering targeted traffic to a website, it can also be expensive if the person is not careful. Search Placement Marketing has a team of professional PPC experts ready to launch any company's campaign towards more profits.