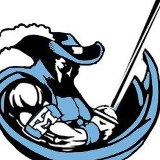 This event sounds like it was chalk full of fun.
Milwaukee, WI (PRWEB) May 04, 2013
Move over Studio 54, in comes Studio 2601, which is the disco-themed event that the 30th Annual Dinner Auction held at Saint Thomas More High School on Saturday, April 27, 2013. Based on the school's website, at the event, there were raffles, a silent auction, and a live auction filled with exciting items and unique experiences. Peekaboo Photo Booth was on hand as a vendor, providing a photo booth rental as part of the entertainment.
Another big part of the event was The Chancellor Award being honored to Judy Gardetto and her late husband, John Gardetto. They are of the famed Gardetto snack mix and they have had a lifelong involvement with Saint Thomas More High School and its predecessor schools. The event was held in the gymnasium of Saint Thomas More High School.
"This event sounds like it was chalk full of fun. I love the '70s and a disco-themed dinner auction is right up my alley," says Andrew Birr, owner of Peekaboo Photo Booth. "On top of that, they gave an award to the Gardettos…how cool is that? I love their snacks and they seem to have done a lot for the school so it was an honor to be a part of this evening."
About Peekaboo Photo Booth
With more than five years of experience, Peekaboo Photo Booth (http://www.peekaboophotobooth.com/orlando-photo-booth-rental/) has completed more than 1,000 successful events. The company offers classy, cabana-style booths that are easy to set up and simple to use. Based in Winter Park, Florida, Peekaboo Photooth is a privately owned firm that offers services nationwide. In addition to operating in the Orlando area, the company also has a presence in the following metropolitan areas: Phoenix, Miami, Los Angeles, San Francisco, San Diego, Houston, Dallas, Washington D.C., Philadelphia, Boston, Atlanta, Seattle, Chicago, and Detroit. Peekaboo Photo Booth has been in the photo booth rental business for over five years and celebrates a nationwide footprint servicing both private and corporate events.