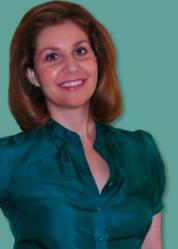 Survey results show the majority of moms want something handmade.
Cincinnati, OH (PRWEB) May 07, 2013
A new article, How To Save Money But Give The Best Mother's Day Gifts, published on FreebieFindingMom.com explores Mother's Day gifts that will save money and put a smile on mom's face. The article addresses the fact that too often, people focus on either spending large amounts of money on things like spa packages and jewelry or on cliche gifts like chocolates and flowers none of which is what moms really want.
In fact, according to Credit Donkey, nearly half of all children (45% of daughters and 40% of sons) will get their mom flowers. Guess what? Of over 100 moms surveyed, only 23% said they wanted flowers. What do moms want? Well, the majority (36%) said something handmade.
Handmade and personalized gifts are exactly what FreebieFindingMom.com recommends. The article suggests the inexpensive option of making a photo mug as well as some DIY gifts. For example, a heartfelt poem for mom can be just the right thing to make any mom feel special and appreciated. The owner of FreebieFindingMom.com even shares a Mother's Day poem entitled Sharebear, she wrote for her mother in an attempt to inspire readers.
FreebieFindingMom.com is written by a money saving, savvy shopping mom for money saving, savvy shopping moms. The tips the site offers come from world experience and a financial background. Each day the site shares the latest and hottest freebies, money saving deals, printable coupons, and budget friendly tips.