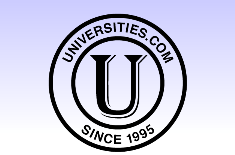 Atlanta, GA (PRWEB) May 11, 2013
The College of Health Care Professions (CHCP) is now offering an online associate degree in Health Care Management.
An Associate of Applied Science (AAS) degree in health care management is one of the growing careers in allied health care according to the U.S. Bureau of Labor Statistics. With the increasing average human lifespan and advancements in medical technology and health care reform, there is growing interest in the field, which has led many institutions to take action to educate students.
CHCP's Health Care Management program will teach students about the current state of health, health care law and ethics, the psychology of health care, and basic office management. Instruction includes business law and legal aspects in health care, medical coding 1 and 2, principles of accounting, and medical office procedures and management. This online program is approved by the Accrediting Bureau of Health Education Schools.
Founded 25 years ago, CHCP is an accredited career institution dedicated to providing to students quality medical training so they may enter into one of the many health care fields. CHCP has six campus locations in five cities throughout Texas, and its online programs are available throughout Texas giving students the flexibility to freely advance their careers.
However, CHCP isn't the only institution with a new health care program. Salve Regina University, in Newport, Rhode Island, will launch a new Bachelor of Science degree program in health care administration and management beginning in the upcoming fall 2013 semester. Enrollment is currently underway.
About Universities.com:
Universities.com has a simple mission: to connect people with the information they need to make the best decision about which colleges and universities are the best fit for their educational needs. Since 1995, over 30 million potential students have used Universities.com to find information about online universities and schools. With a wide variety of colleges online and worldwide included in the company's database, the right school is just a click away!