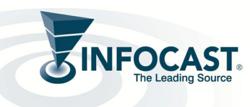 Woodland Hills, CA (PRWEB) May 06, 2013
Infocast, the leading producer of events tailored to the current and future needs of the many industries they serve, is pleased to announce its inaugural Natural Gas Vehicle Fleet & Infrastructure Summit. The event is scheduled for June 4-6 in Atlanta, GA. The Summit will bring together fleet managers and infrastructure developers to meet, exchange perspectives and push infrastructure projects forward.
The shale gas revolution in the U.S. is ushering in a game-changing transformation in the nation's transportation fuels. Fleet owners can now turn to natural gas as a low price fuel alternative that offers considerable operating cost advantages for the future. The integration of natural gas vehicles into to the nation's fleets, however, will be closely tied to the development of refueling infrastructure to support this integration. Infrastructure development is where the rubber hits the road. And, above all, the success of this national build out will require close coordination between fleet owners and CNG and LNG infrastructure developers.
The Natural Gas Vehicle Fleet & Infrastructure Summit will be the great interconnection point between fleet owners and infrastructure developers and is the place to accelerate this coordination. First, it will provide a unique platform for fleet owners to share their viewpoints on natural gas vehicle adoption and on the thinking that will drive their decision-making on refueling infrastructure—their goals, their business case needs and plans and budgets. The Summit will also provide fleet owners with the latest information and insights about the commercial issues surrounding the development of a natural gas refueling infrastructure.
The Summit is sponsored by ANGI Energy Systems and Trillium CNG and is supported by American Clean Skies Foundation and Clean Cities Atlanta. Speakers from AGL Resources, Black Hills Corporation, BLU LNG, CenterPoint Energy, Clean Energy Fuels, DeKalb County Sanitation, Dillon Transport, GE, Golden Eagle Distributors, Gulf Oil, Lehigh Gas, Memphis Light, Gas & Water, Norwich Public Utilities, Paper Transport, Pioneer Natural Resources, Questar Gas, Ryder and Verizon will all be on the program, plus many more!
For more information, to register for the Summit or to join us as a Speaker or a Sponsor, please visit the event website at infocastinc.com/ngv13, or contact Infocast at 818-888-4444.
About Infocast
For over 25 years, Infocast has produced the highest quality events, tailored to the needs of the industries we serve. We intensively research the marketplace, pulling from an extensive network of experts to give you the information and connections to succeed.