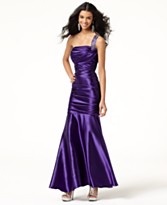 (PRWEB) May 03, 2013
New York Wholesale Dresses buying strategies are presented in a new video by Donny Lowy, the CEO of Closeout Explosion. The video offers important strategies and ideas that can be used by retailers to make sure that they are purchasing the appropriate brands and styles for their market. As a wholesale website that caters to both domestic and international wholesale buyers, CloseoutExplosion.com has supplied brand name clothing to boutiques, retailers, market vendors, and importers, in countries such as Nigeria, Ghana, Trinidad, Lebanon, Singapore, Jamaica, and Kenya. Through the process of distributing high end office dress wear to shops located throughout the globe, Donny Lowy has learned the importance of brand recognition in the local marketplace, as well as the matching of the style of the outfits to the demands and likes of the local customer base.
"Whether it's learning that Nigerian boutiques provide bankers in Lagos with Tahari office dresses, or stores that cater to lawyers in Trinidad like social BCBG dresses, it's imperative that retailers know how to determine the type of apparel that they need for their shops, and how to navigate online wholesale sources and designer showrooms for the overstock merchandise that they need," expressed Donny, who exports designer wear at below wholesale prices from his Brooklyn warehouse.
"One of the advantages to marketing fashion products online, and having a closeout warehouse close to the New York Fashion District, is that I have developed experience in working with resellers from a wide range of African, Asian, Caribbean, Latin American, European, and Middle Eastern countries. By understanding the reasons why a retailer in Abuja needs a corporate dress, or a boutique in Port of Spain needs a social dress, it allows me to be able to offer buying advice to resellers. Although there are many suppliers listed in online directories and on liquidation sites such as WholesaleCentral.com, CloseoutCentral.com, Liquidation.com, JacobsTrading.com, Genco.com, DHGate.com, WholesaleFashionSquare.com, TheWholesaleMerchandise.com, and GetThatWholesale.com, a retailer still needs to have practical strategies that she can utilize to make the best inventory stocking choices for her shop. This is especially important when a retailer ventures into places where they are literally thousands of closeout companies, such as in the New York Garment District, the New York Wholesale Expo, Dallas Mart, the Miami Wholesale Expo, ASD Las Vegas Wholesale Show, and the Los Angeles Fashion District," added Donny, who has been interviewed by Entrepreneur Magazine, along with other online and offline publications.
While the strategies presented in this informative online presentation are aimed at dress shops, the ideas can also be applied to vendors of designer handbags, brand name shoes, and fashionable accessories. Vendors can visit the Brooklyn showroom to select their merchandise, or can place an order online for an assortment of different brands, such as Coach, Guess, BCBG, Tahari, Jones New York, Kasper, Calvin Klein, Nine West, Steve Madden, Aerosoles, and Rampage. Customers can buy by the piece, the pallet, or the truckload. International customers welcome, with international shipping done through freight forwarders such as Schenker, Express Air Freight, Brady Cargo, and Tropical Shipping.