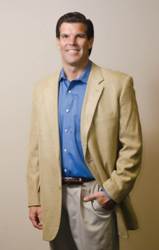 "Be ready to pounce when you find the right home at the right price", exclaims Kevin Miller, Owner/CEO of TexasLending.com. "Don't delay as the time has never been better to enjoy the summer in your new home" adds Miller.
Dallas-Ft. Worth, Texas (PRWEB) May 15, 2013
The summer home-buying and home-selling season is almost here, and across the nation sales appear to be heating up. In Dallas, TexasLending.com, a multiple year winner of the Consumers' Choice Award for customer service, has seen this positive trend build in the last few weeks. Kevin Miller, Owner and CEO of TexasLending.com, is also seeing some other types of promising indicators. For example, real estate agents they work with have been increasingly busy. And for the first time in years, they've seen some serious competition for homes in certain neighborhoods.
According to the Wall Street Journal:
"In a reversal from just two years ago, the biggest challenge facing housing markets today is too few homes being offered for sale, according to industry executives. The lack of supply is fueling activities that are reminiscent of the housing boom of the past decade: bidding wars, lotteries to purchase new homes and home flipping."
In order to move quickly and take advantage of the opportunity to get that home you really want, it is wise to seek advice from a mortgage professional. In order to make sure you qualify before you sign a contract be prepared for these 3 top priorities; 1. To have your credit report pulled, with your mid score at least in the mid 600s. Generally speaking, the higher your score, the lower your interest rate will be. 2. To verify employment, and 3. To submit tax returns for the last two years.
Of course everyone's circumstance is different so consumers need to be prepared to provide other documentation as requested.
If you are selling your current home, TexasLending.com suggests the following tips to help get the price you need and reduce the time on the market:
Tip 1. This is a great time of year to spruce up your landscape in the front of your home for curb appeal with a well-trimmed yard and some colorful annuals.
Tip 2. Reduce clutter inside and make it as bright, clean and airy as possible.
Tip 3. Do those little fix up chores you may have been putting off so you can pass the necessary inspection.
Tip 4. Fresh paint always helps.
For more information about home mortgages, contact:
Gary A. Miller
Manager, Client Services
Direct: 214-593-9947
X 542
gmiller(at)TexasLending(dot)com
TexasLending.com● 4100 Alpha Road Suite 400● Dallas, Texas 75244●NMLS# 137773
About The Consumers' Choice Award:
Established in 1987, the Consumers' Choice Award® identifies and promotes businesses that deliver customer service excellence. The Consumers' Choice Award® has retained a leading independent research firm to conduct surveys in U.S. cities; Columbus , Atlanta, Dallas, and Houston. The winners are determined by consumers and not by a panel of judges. The survey covers a broad range of categories of interest to both the public and business communities. Its purpose is to publicly identify those establishments that have been voted by consumers as being their choice for excellence. The Consumers' Choice Award® is a most prestigious tribute to local businesses that serve their communities well. The program is encouraged by all levels of government and by business leaders. Find out more about The Consumers' Choice Award by visiting http://www.consumerschoiceaward.com/.