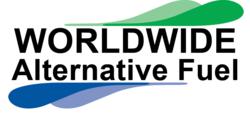 Worldwide Alt Fuel offers Fuel Saver Plus, a propane fumigation system for gasoline engines.
Lenexa, KS (PRWEB) May 06, 2013
Worldwide Alternative Fuel (http://www.worldwidealtfuel.com) is now offering Fuel Saver Plus, a propane fumigation system for gasoline engines. Based in Kansas City, Worldwide Alt Fuel provides aftermarket alternative fuel systems for gasoline and diesel fleet vehicles.
The Fuel Saver Plus is unique to any other system on the market, and on April 26, 2013 received Notice of Allowance from the United States Patent Office regarding the patent-pending application number 12-462664 for the propane fumigation system designed specifically for gasoline engines. The newly patented design incorporates innovative design technology and safety features that deliver superior mileage gains without the need for invading the vehicles On Board Diagnostic "OBD" system.
"The Fuel Saver Plus is reasonably priced and immediately reduces our clients' fleet fuel cost," said Nick Parino Jr., manager of Worldwide Alternative Fuel. "We're excited to offer this product to the Kansas City metro area, and to expand the use of alternative fuels in vehicles."
The patented design uses engine vacuum to control the flow of propane to increase mileage and reduce harmful emissions. On truck applications, the systems use one gallon of liquid propane gas (LPG) per 100 miles, and on car applications, 130 miles per one gallon of LPG.
Propane injection systems have seen a growing number of adoptions, most likely because LPG systems offer the same horsepower, torque, and towing capacity as the gasoline versions, according to the Propane Education & Research Council.
"We're seeing a large shift in operational choices that are more environmentally sound," added Parino. "By adopting propane and other alternative fuel sources, businesses and organizations don't just reduce greenhouse gases, but lower energy and fuel costs, saving them much more in the long run." This type of system has proven reliable in terms of power, engine durability, and cold starting.
For more information on converting fleets to propane, please call Worldwide Energy at (913) 310-0705.
###
Worldwide Energy, Inc. (http://www.worldwideenergy.com) provides complete turnkey implementation of all types of energy efficient upgrades including lighting retrofits, solar energy, and alternative fuels. As the single point of responsibility, we ensure our clients' complete satisfaction. This includes the ability to design and certify efficiency projects to meet the DOE's requirements and provide the comprehensive tax package to secure the client's tax deduction along with procuring all available utility incentives.