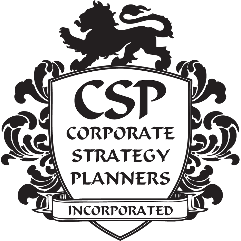 Las Vegas, Nevada (PRWEB) May 05, 2013
Corporate Strategy Planners helps business owners and aspiring entrepreneurs in Nevada incorporate their business. With over 25 years of experience, Corporate Strategy Planners knows what to do to get the job done right.
Some popular reasons why clients choose to work with Corporate Strategy Planners for decades is because of the proven, effective asset protection that is provided by incorporating in Nevada. In addition, there are no state taxes in Nevada and no hidden fees with Corporate Strategy Planners upon utilizing their services.
The services that Corporate Strategy Planners currently carries are living wills and trusts, asset protection, family limited partnership, Nevada registered agent services, incorporating in Nevada, forming an LLC in Nevada, and incorporating or forming an LLC in California.
When working with Corporate Strategy Planners, the helpful staff with obtain the client's EIN number, help them get their bank account opened, file their articles and initial officers list, get their corporate kit with seal, and forward their mail first class for one year. Not to mention, e-mails and voicemails are responded to within 1 hour of receipt when contacting Corporate Strategy Planners – talk about top notch customer service.
Corporate Strategy Planners is currently offering a promotion for clients who purchase their services. By visiting their website, http://www.corp-plan.com, potential customers will receive information on how to receive a $100 Internet discount towards Nevada registered agent services. To contact Corporate Strategy Planners, call 800.686.8626.
###