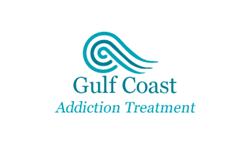 Our new spiritual addiction treatment program is open to absolutely anyone who wants it
Destin, FL (PRWEB) May 05, 2013
Gulf Coast Addiction Treatment has always strived to meet a variety of individual needs, and many individuals have been greatly helped with a spiritual approach to drug and alcohol addiction recovery. When spirituality is a major component in a person's life, that component may get pushed aside by the use and abuse of drugs and alcohol. Although the component may have been pushed aside, it typically does not disappear completely, and Gulf Coast Addiction Treatments new spiritual approach can help reawaken what was once an integral part of life.
"Our new spiritual addiction treatment program is open to absolutely anyone who wants it," said Gulf Coast Addiction Treatment head of admissions Chris Ross. "The spiritual approach can work with any type of religious beliefs, or even for those who do not follow any specific religion at all. The main essence of the program is a renewed connection with a person's individual Higher Power that can help guide and nurture a person through recovery."
The spirituality-based recovery plan consists of a number of components, and people who choose the spiritual path of recovery receive the same high level of quality care as those who choose a different path to recovery. Each program beings with a medically supervised detoxification phase, followed by a combination of any necessary medication, therapies and education that can help a person enter and embrace a new way of life. The new spirituality-based plan offers an opportunity for people to work through their treatment program while strengthening their person connection with their Higher Power.
While following a specific religion is not a necessary component in the plan, Gulf Coast Addiction Treatment does offer opportunities to embrace specific religions. A Christian-based program may offer chances for prayer, worship and praise while a Buddhist-based program can align recovery with Buddhist philosophies of non-violence, interdependence and compassion.
"Programs with a strong spiritual component…show that spiritual disciplines may be especially effective for drug and alcohol addiction," according to the University of Maryland Medical Clinic. "The regular practice of prayer and meditation is strongly associated with recovery and abstinence from drugs."
"A new or renewed connection with a Higher Power can serve as a strong foundation on which a new life is built," Ross said, "and that's what our new program is all about."
Located on the Gulf of Mexico in Destin, Florida, Gulf Coast Addiction Treatment boasts a serene setting, luxurious surroundings and, most importantly, the research-based programs that can help people recovery from drug and alcohol abuse and addiction. The center offers a variety of non-12-step, holistic options for creating a personalized recovery program focused on lasting recovery.