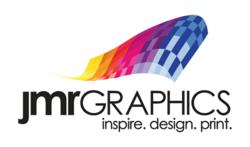 In order for an advertisement to be successful, it needs to be visually-stimulating for the consumer and/or allow the consumer to have an emotional response to it in order for the brand and its advertisement to stick in t
Central Islip, NY (PRWEB) May 06, 2013
On May 6, JMR Graphics, a nationwide car wraps manufacturer, comments on an article published on Business2Community.com that discusses the important of using non-traditional advertising as an effective strategy to creating brand awareness.
The Business2Community.com article says that, in the marketing world, companies are constantly in "pursuit of what makes a message or an idea stick in the marketplace." It is important to have a potential consumer not only look but to be ingrained in the message that an advertisement is portraying.
The article highlights a recent Nikon S60 camera advertisement. The main message that Nikon wanted viewers to remember was that the S60 camera had the capability of detecting up to 12 different faces in a shot. The advertisement is from the point of view of someone taking a picture with the S60. You see that whoever is holding the camera is taking a picture of two scantily-clad girls in what seems to be a hotel room in front of a large window. They're faces are highlighted by the face detector. When consumers look closely at the ad they can see that there are 10 other faces of men staring at the two girls through window from a building across the street. Their faces are also detected.
Representative TJ Pannell from JMR Graphics, a car wraps manufacturer, elaborates on why this type of an advertisement performed so well. "Human beings are visual creatures. In order for an advertisement to be successful, it needs to be visually-stimulating for the consumer and/or allow the consumer to have an emotional response to it in order for the brand and its advertisement to stick in their minds."
JMR Graphics is an award winning Nationwide 3M Certified Manufacturer of Graphics for over a quarter of a century. We specialize in branding companies through Fleet Graphics, Vehicle Wraps, Architectural Wall Graphics, Promotional Window Clings, Floor Graphics, Event Signage and much more. We offer a variety of 3M Graphics Films, which are specially designed for most surfaces that require a changeable, short and long-term application. Our exceptional "Turn Key Service" is backed with a 3M MCS Warranty to give you peace of mind when you need optimum performance for the intended life of your graphics. With our state-of-the-art, cutting-edge facility we inspire our clients by providing creative design, custom-printed graphics and handle a network of nationwide installers. JMR Graphics provides expert capabilities and capacities needed to meet any graphic challenge.
#####