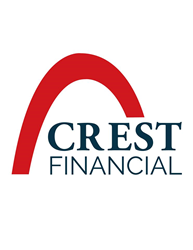 Now redesigned and updated to be faster and easier to use than ever before.
American Fork, UT (PRWEB) May 08, 2013
Crest Financial, a company that offers financing options with no credit score needed, announces the growth and prospects of their company.
Over the past year, Crest Financial has pushed to the forefront of financing solutions for retailers across the country, while consistently growing 300% year after year for the last three years. Through Crest, merchant clients are able to increase sales by providing their customers an easy to qualify, No Credit Score Needed lending process, while fostering exceptional customer service to all parties.
Crest Financial has launched several new updates to the company to make approvals for financing even easier to achieve. One of the most beneficial launches is the 24/7 automatic approvals without the need for help from any Crest employee. This automation is unique to Crest and they continue to innovate and stay ahead of competition. In fact, well over half of all applications are now automatically approved. Merchant clients are now able to work with Crest Financial after hours and even on Sundays generating approvals and contracts at any time.
Clint Cowley, Crest Financial representative, states:
"...With our automation, our staff is able to service substantially more merchant clients than ever before. The heavy lifting is done by our proprietary computer system which is now redesigned and updated to be faster and easier to use than ever before."
Those who do not qualify for an automatic approval won't have to wait long for a Crest employee to work on their account either. Advertising a 15 minute response time, Crest Financial takes pride in how quickly and efficiently they work on consumer applications.
The outlook is bright for this growing company. Offering financing in 45 of the 50 states (excluding Minnesota, New Jersey, North Carolina, Vermont and Wisconsin), Crest Financial is continuing to aggressively grow to obtain their goal of 300% year over year growth.
About Crest Financial
Crest Financial's corporate offices are in located in Utah and they are the innovative provider of financing solutions for retailers nationwide. They have been in the financial services business for 12 years. Crest's No Credit Check program has helped tens of thousands of customers who needed a financing solution. Please call them at 855-28CREST or visit them online at crestfinancial.com for more information.
####