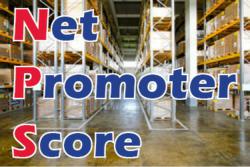 Both our NPS customer surveys and entire QBR process are part of our continuous improvement efforts.
Sauget, IL (St. Louis metro area) (PRWEB) May 05, 2013
Longtime chemical storage provider FW Warehousing has begun customer satisfaction phone surveys of its top-tier customers as part of the firm's Quarterly Business Review process, according to Mark Cusumano, President and CEO of FW Warehousing.
The customer satisfaction surveys that FW uses are based on Net Promoter Score Methodology and measure a respondent's willingness to refer the firm to business associates, friends and family members. The firm's initially conducted NPS surveys of its A-, B- and C-rated customers via three online surveys that began in late 2012 and concluded in January 2013.
"Moving forward, our top-tier customers will be asked to participate in our Net Promoter Score customer feedback phone survey as part of our Quarterly Business Review (QBR) process," Cusumano said. "Our other customers will be surveyed annually or semi-annually depending on the volume of business. Both our NPS customer surveys and QBR process are part of our continuous improvement efforts."
During its initial round of customer surveys, FW had a 64 percent response rate from its top-tier customers, while the overall response rate for all of the firm's customers was 54 percent. Perhaps more important, the information collected in the first round of surveys resulted in five new continuous improvement initiatives.
"We got some great feedback from those initial surveys and our operations team was able to use that data to identify areas were our customers told us we needed to do better," Cusumano concluded. "We want to keep getting that feedback from our customers every quarter, so we can keep improving. It's all part of our Great Game of Business open-book management system and our efforts to be more efficient, more productive and better able to meet the needs and expectations of all our customers."
FW Warehousing is based in the St. Louis metropolitan area in Sauget, Illinois, and operates warehouse distribution centers in three Midwest states, Missouri, Illinois and Indiana, totaling more than 3 million square feet. FW Warehousing was founded in 1949 with a focus on food-grade warehousing and later broadened its services to include cold storage, general warehousing and chemical storage. In addition, the firm has more than 25 years' experience in third-party logistics and has been ranked in the top 100 Third Party Logistic Companies in the country by Inbound Logistics magazine.
For more information about FW Warehousing's Chemical Storage capabilities, visit the Chemical Storage page of the FW Warehousing web site. Also see FW Warehousing's About Us and Services web pages.