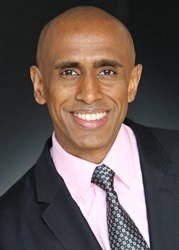 As the mobile banking market matures and the number and type of devices escalate, bank executives, CIOs, product managers and developers confront an increasing number of difficult decisions and potential consequences
NEW YORK (PRWEB) May 06, 2013
The 2013 Mobile Banking & Commerce Summit, hosted by American Banker and Bank Technology News, will shine on a spotlight on the next generation of mobile banking applications and recent advances in mobile commerce and payments. The event will take place June 3-5, 2013 at the InterContinental Miami Hotel in Florida.
The event's keynote presentation will be given by mobile banking pioneer and ING Canada Chief Information Officer Charaka Kithulegoda, whose bank was one of the first to let its millions of customers log in to online banking accounts through Facebook. Kithulegoda's presentation, "The Online, Mobile and Social Banking Experience," will also explore the bank's use of advanced security technologies and voice recognition.
"As the mobile banking market matures and the number and type of devices escalate, bank executives, CIOs, product managers and developers confront an increasing number of difficult decisions and potential consequences," said Penny Crosman, editor in chief of Bank Technology News and conference chairman. "This conference helps decision makers identify and evaluate risk and reward in new program and product development."
During the three-day summit, more than 20 sessions will address a wide range of topics, including: How Mobile Platforms are Revolutionizing Banking; The Value Exchange Among Merchants, Banks and Consumers; and What Banks Have Learned (or Have Yet to Learn) from Payments Start-Ups.
Last year the summit drew nearly 600 financial services executives from organizations such as, Bank of America, Capital One, LivingSocial, Nordstrom, Walmart, AT&T, Verizon, PayPal, Visa, MasterCard Worldwide and American Express. For information or to attend the conference, visit http://www.americanbanker.com/conferences/mobile
About American Banker
American Banker (AmericanBanker.com) is the banking industry's No. 1 resource for news, analysis, opinion and perspective about financial institutions, regulation, risk management, bank technology and market trends.
About SourceMedia
SourceMedia, an Investcorp company, is a business to business media and marketing solutions company serving the financial industry and the related fields of professional services and technology. SourceMedia offers its clients and subscribers professional information services, industry-standard research, data applications, in-depth seminars and conferences, and specialized marketing services.
###