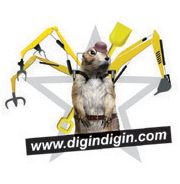 Lachine, QC (PRWEB) May 04, 2013
UNIQLO is in negotiations with retailers to offer their clothes in Canada. No one knows how to submit a localized UNIQLO logo design ideas to UNIQLO, but Digindigin is holding a contest to support the generation of a creative logo that would reflect both UNIQLO's Japanese origin and its commitment to providing high-quality products to its Canadian clients.
The competition has so far yielded almost 30 logo designs. More entries are expected for the remaining two weeks of the competition. From this pool of designs, a panel of judges from Digindigin will select the best by offering a cash prize and other recognitions.
"We will choose the design that is more contemporary and current, especially with a Canadian feature," says Digindigin co-founder Dora Wang. "Creating a localized logo is a practical choice for international companies taking their expansion seriously."
The detailed contest information can be viewed at the UNIQLO logo design competition portal. Please note that this is not a contest held by UNIQLO. This is not an official UNIQLO promotion and is in no way affiliated with or endorsed by UNIQLO.
About DiginDigin.com
Digindigin.com, an online specialist in logo design, can create a company logo in three easy steps. Client specifies requirements, digindigin.com sends design concepts, and client identifies his choice.