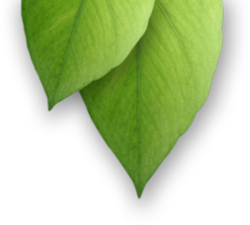 These customized programs allow our patients to have excellent results with little to no downtime.
Cleveland, OH (PRWEB) May 06, 2013
A medical spa goes beyond massage and therapeutic skin services to offer professional medical treatments designed for anti-aging.
During Dr. Oz tomorrow, you can see how two Cleveland area doctors have integrated a medical spa within their surgery practice. They now offer an extensive menu of spa services administered by the doctors or staff aestheticians.
"The V-Spa is the medical spa division of the Visage Surgical Institute," explains Dr. Quereshy. "And there are several factors that separate us from typical salons."
When a patient visits the V-Spa for the first time, the doctors record a comprehensive medical history, conduct a consultation and then design a customized treatment protocol.
Patients work closely with trained aestheticians who provide treatment, monitor their progress, and decide on physician-administered services like Botox®, laser treatment, or chemical peels. "These customized programs allow our patients to have excellent results with little to no downtime," says Dr. Faisal Quereshy.
In addition to the range of treatments performed in-house, patients can learn about proper home skin care and purchase some of the best medical grade products.
"Proper skin care is the cornerstone of any anti-aging therapy, whether it's surgical, Botox® or fillers," says Dr. Najia Usman. "I'm very proud of the fact that we are always searching and evaluating the best medical grade products available today, for our patients." The V-Spa currently offers high end prescription skin care products such as Skin Medica TNS Essential Serum, TNS Recovery Complex, and Obagi Nu Derm. For patients with thinning eyelashes, they dispense Latisse®, a medication that makes eyelashes longer, fuller and darker.
About Visage Surgical Institute of NE Ohio
Visage Surgical Institute is located in Medina, Ohio. Doctors Faisal Quereshy and Najia Usman offer a wide range of medical services, including medical spa treatments, cosmetic surgery, endodontic therapies, and oral-maxillofacial surgery. A new Face Facts segment will air every month. You can tune in to the Dr. Oz show at 4 p.m., or view their website, http://www.visagefacialsurgery.com, to learn more about their services.