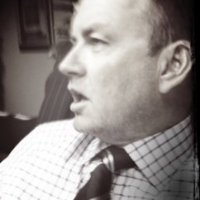 from the beginning we deliberately created a company that thrives on having honest conversations with consumers
Chicago, IL (PRWEB) May 05, 2013
Becoming an Accredited Business with the Better Business Bureau is an honor not accorded to all businesses; because not all businesses meet eligibility standards. Heritage & York is pleased to announce that it has met all BBB standards and is now an Accredited Business.
"We are so proud to be a BBB Accredited Business," said Ian Dolby, President & CEO of Heritage & York. "In today's world and an industry that has been shadowed by less than transparent companies we wanted consumers to understand just how different we really are. That means from the beginning we deliberately created a company that thrives on having honest conversations with consumers. We are committed to fostering healthy employee and consumer relationships. Our achieving BBB Accreditation exemplifies our long-term commitment to that goal."
Heritage & York offers businesses and owners an opportunity to really better understand and address the changing needs of their financial structure. Working closely to address debt and private equity solutions for companies that need to restructure existing debt and also with those companies that are working hard to address the financial needs of a growing company. Both offer unique challenges and opportunity for most small and mid-sized businesses. Another of the core strengths of Heritage & York is its expertise in exit planning and value gap analysis. If a business owner is thinking of selling or transferring the business within a seven year period they must fully understand how to optimize the value and the pre and post event tax implications of the transfer method. "Our desire is to stay very focused on what we do best; fight hard for our clients well-being, be our clients best advocate and strongest advisor," said Ian Dolby, President & CEO.
"Accreditation in the BBB is by invitation only" says Steve J. Bernes, president & CEO of the Better Business Bureau serving Chicago and Northern Illinois. "And only those businesses that meet our high standards, and pass the review process are approved by our Board of Directors."
As with all businesses that are Accredited by the BBB, Heritage & York has committed to the BBB Code of Business Practices. The Code is a Comprehensive set of policies, procedures and best practices on how businesses treat consumers. These standards call for building trust, embodying integrity, advertising honestly and being truthful. Bernas adds" To maintain their Accreditation a business must be transparent, honor their promises, be responsive to their customers, and safeguard their privacy."